Zoige (Ruoergai) is an amazing area on the east edge of the Tibetan Plateau with the grasslands and wetlands on the west and forest on the east
Zoige Wildlife Day Tour
From 6am to 4pm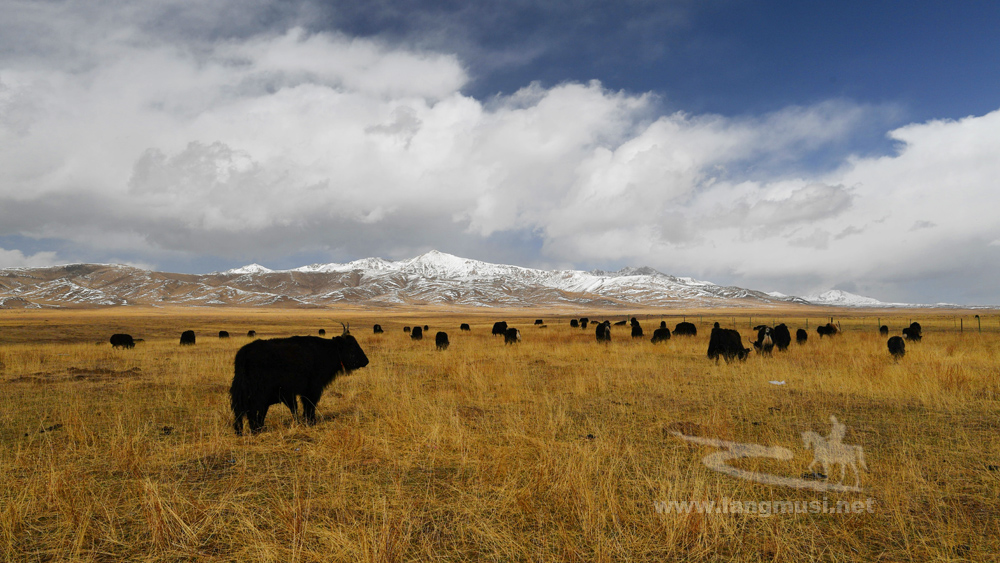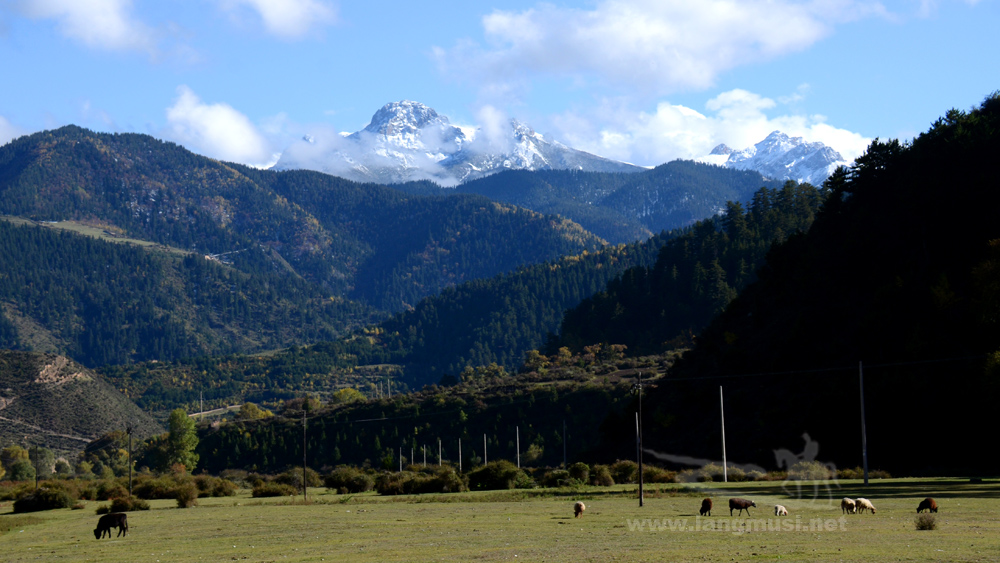 We are heading to the areas in the above pictures.
Early morning and late afternoon are the most active time for all wildlife.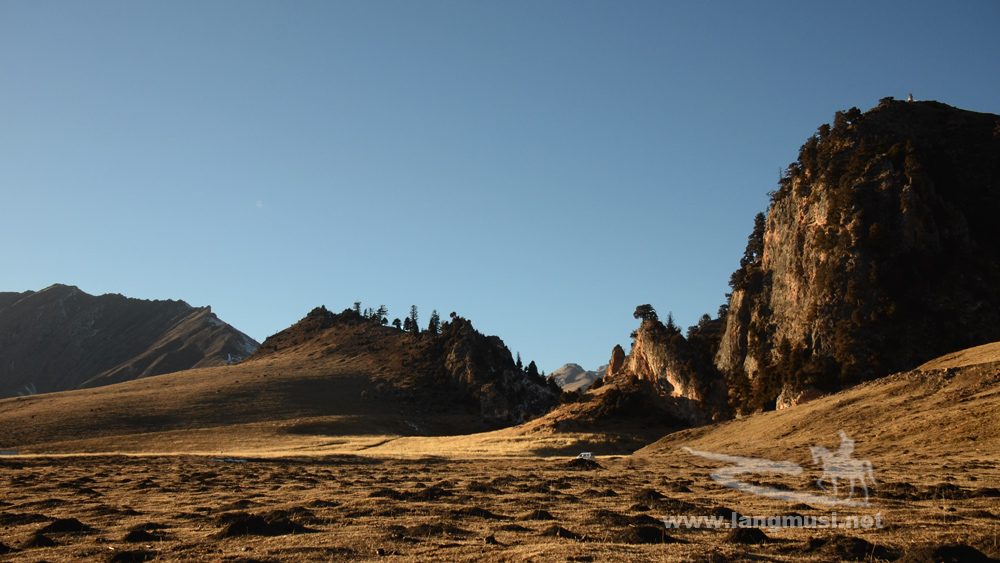 The Grey Wolves and Red Foxes like to live in a habitat as illustrated the landscape captured above.
To survive, many animals have a camouflage color which allows them to "disappear" into their natural surroundings. If you are far away, can you point out this wolf from the bushes? There were 3 Eastern Roe Deers not far away from him. Do you think this wolf is sleeping there or hiding himself to hunt? Anyhow, his eyes were saying: Get away from my world!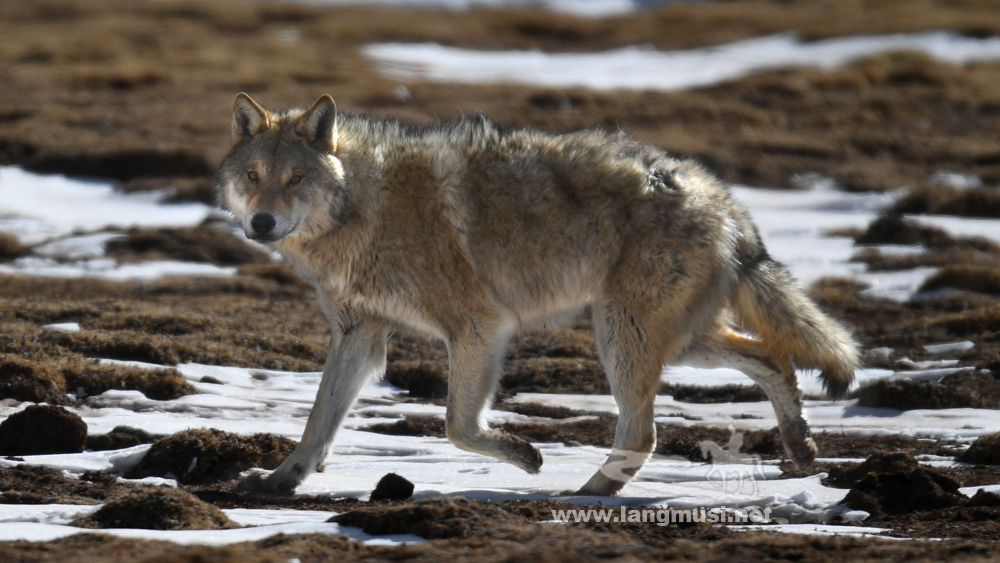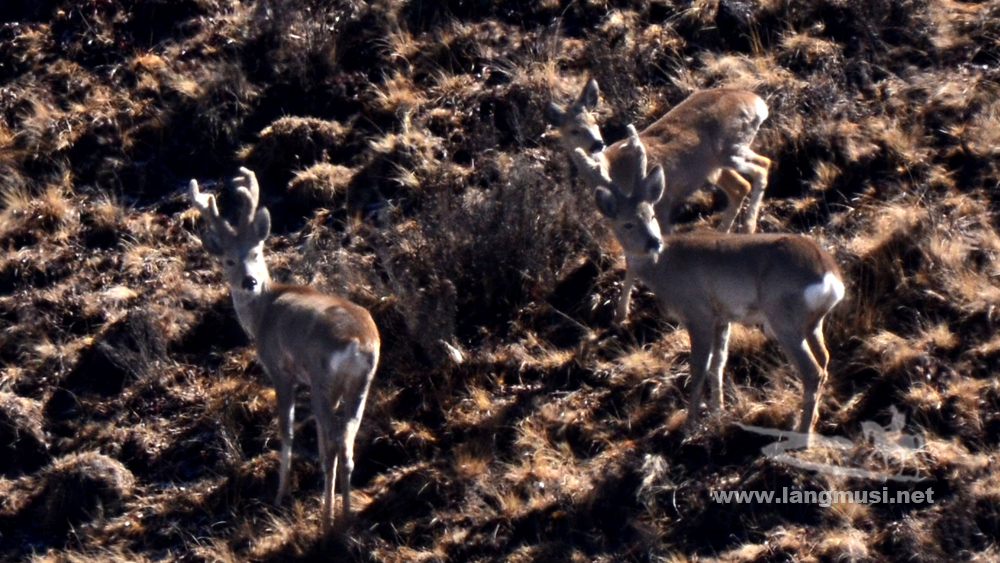 Are these 3 Deers in danger?
From April to June is the busy breeding season for all animals. Maybe you can encounter a baby red fox somewhere on the way.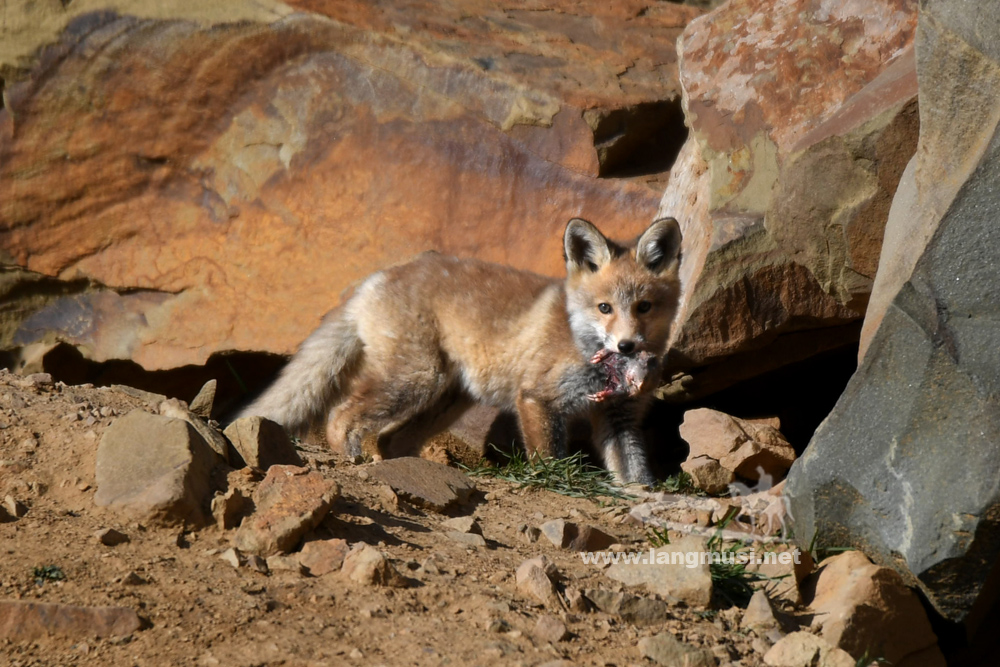 There are several Tibetan foxes making here home.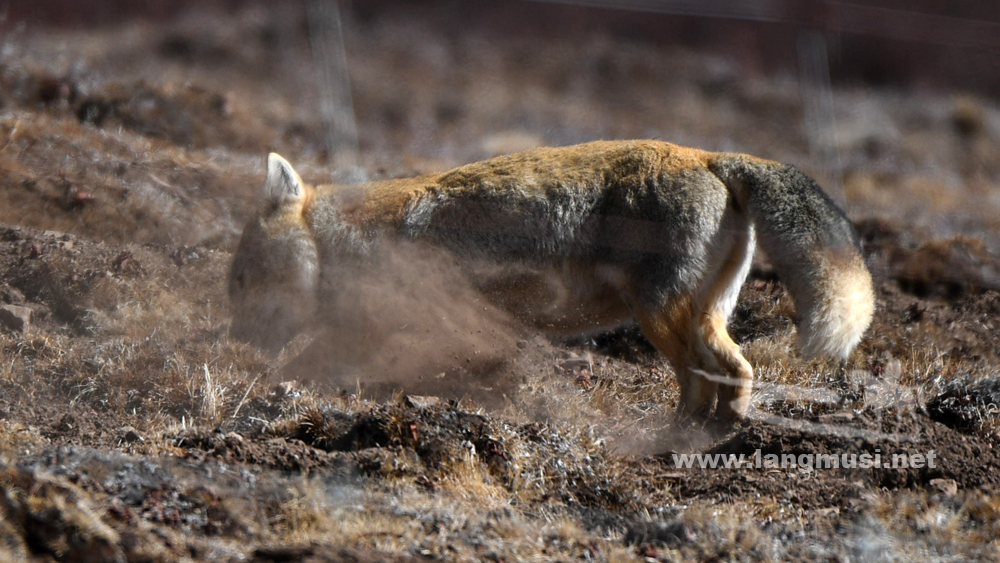 She is trying to get the Pika out from the burrow.
Yes, it is not easy to spot the cats and weasels in the wild. But sometimes you could be lucky enough to find them.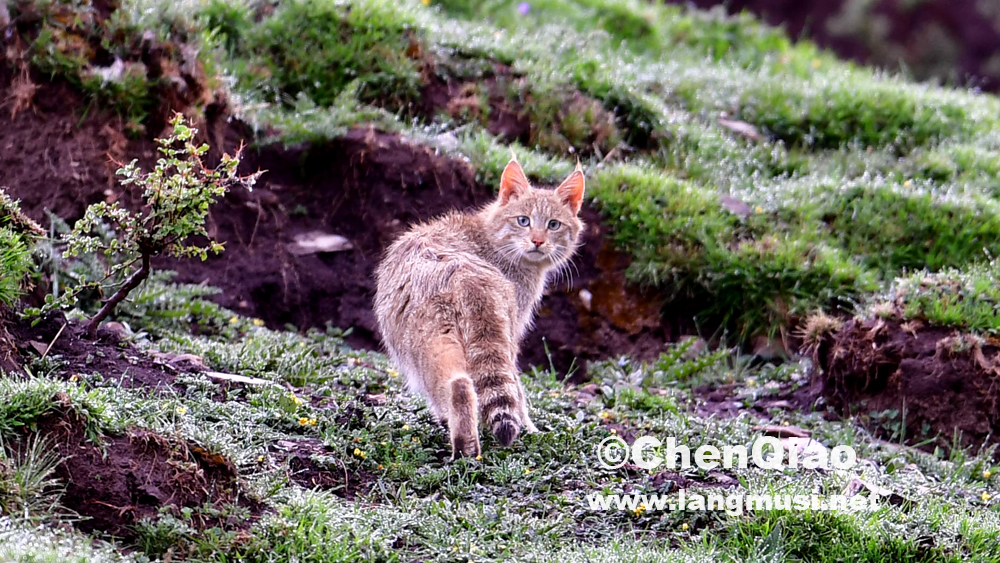 The Chinese Mountain Cat mother with her two cubs.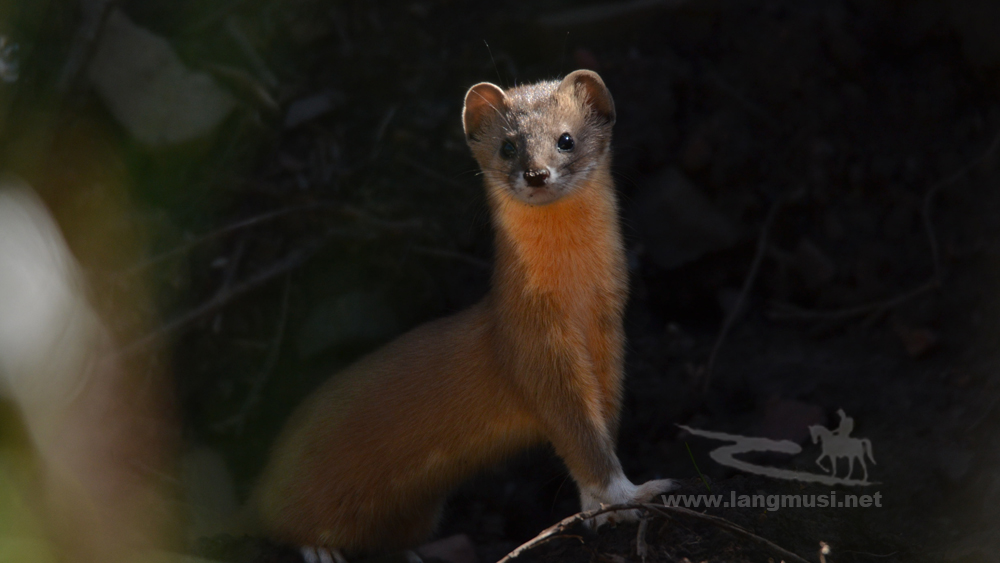 Mountain Weasel
In summer, the male and female Tibetan Gazelles live sperately. The females and little young ones are living in the lower wetland because of the better living conditions. The males choose to stay at the higher mountain area. Today we will drive in these mountains. Watching carefully, sometimes we can find a single male or a group of 3 to 5 males.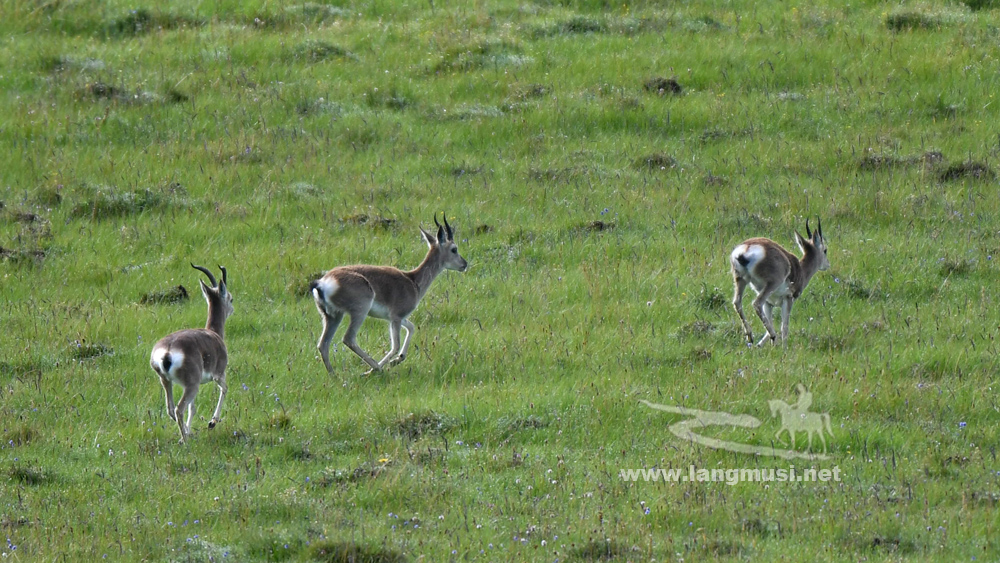 After driving up to the mountain pass, the forest is just in front of us.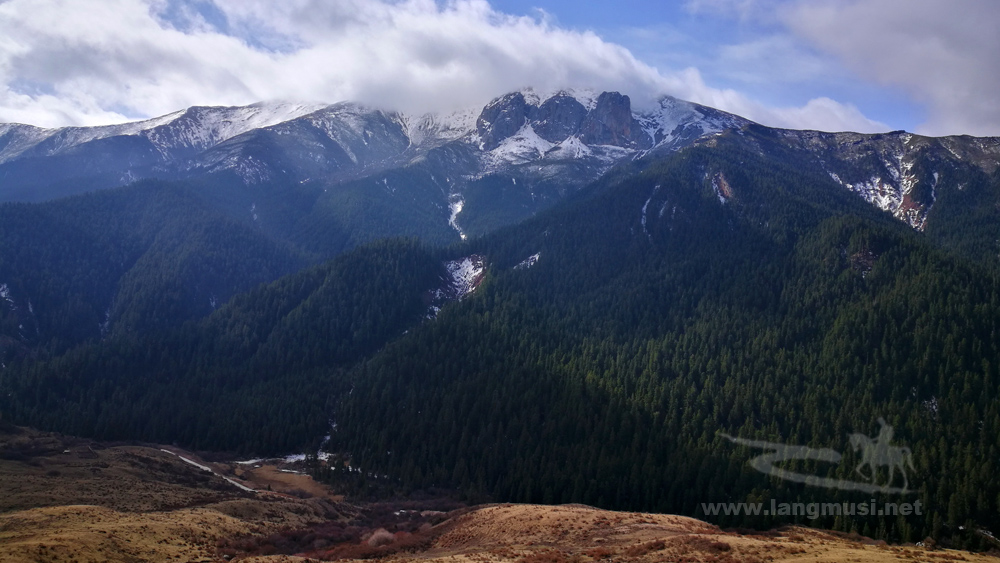 This kind of cliff offers Golden Eagles and Vultures a good place for nesting.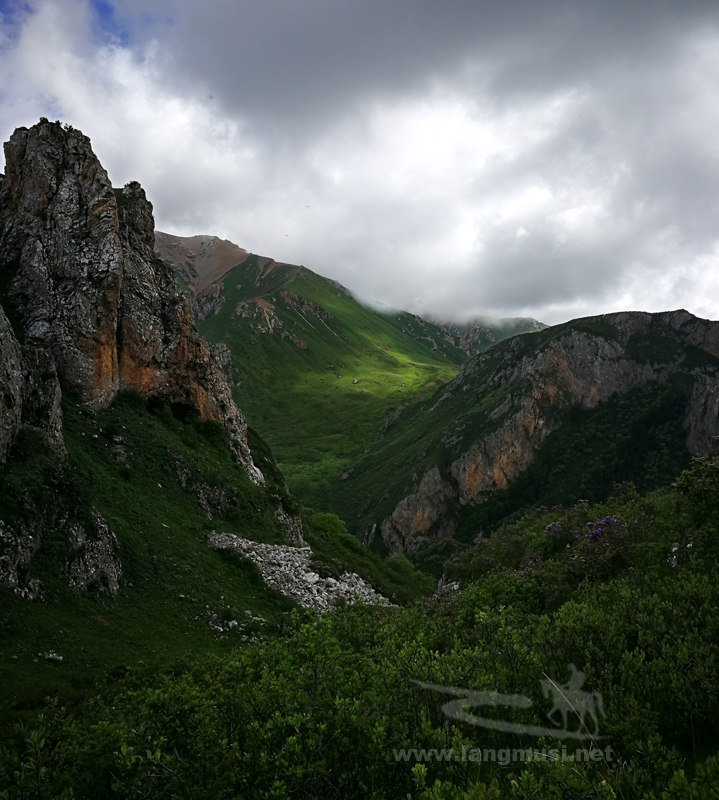 The eagles always fly so high, we normally only get the chance to see their underwings. But how about when you are standing on the high mountain? I was standing as high as a flying Black-eared kite.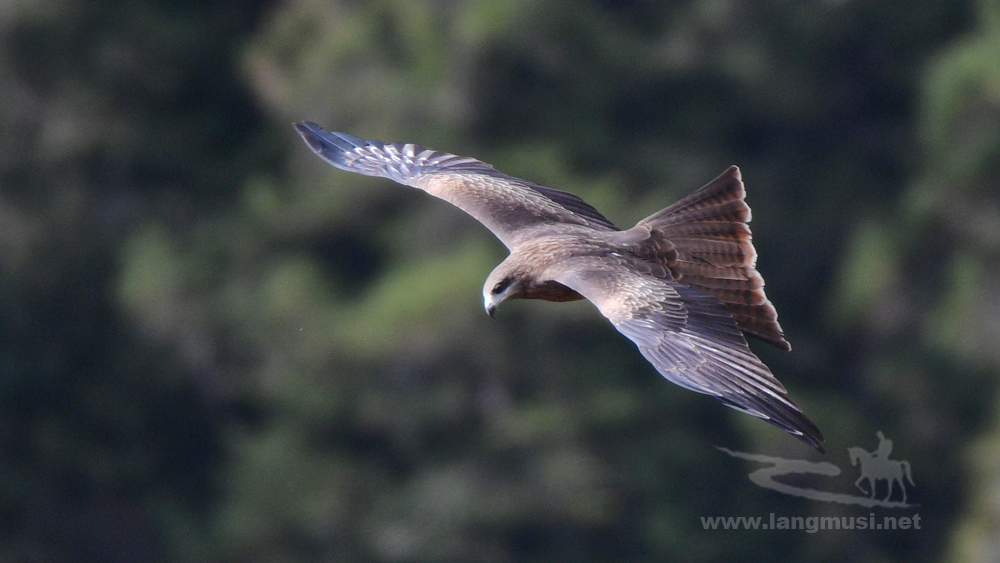 You must have heard about the Golden Eagle, because the Mongolians have trained them for hunting for centuries. While this is their tradition and has everything to do with their way of living, we do not necessarily agree with this practice. Humans should not have the right to deprive the wildlife of their freedom. What we can see here is the freely flying Golden Eagle.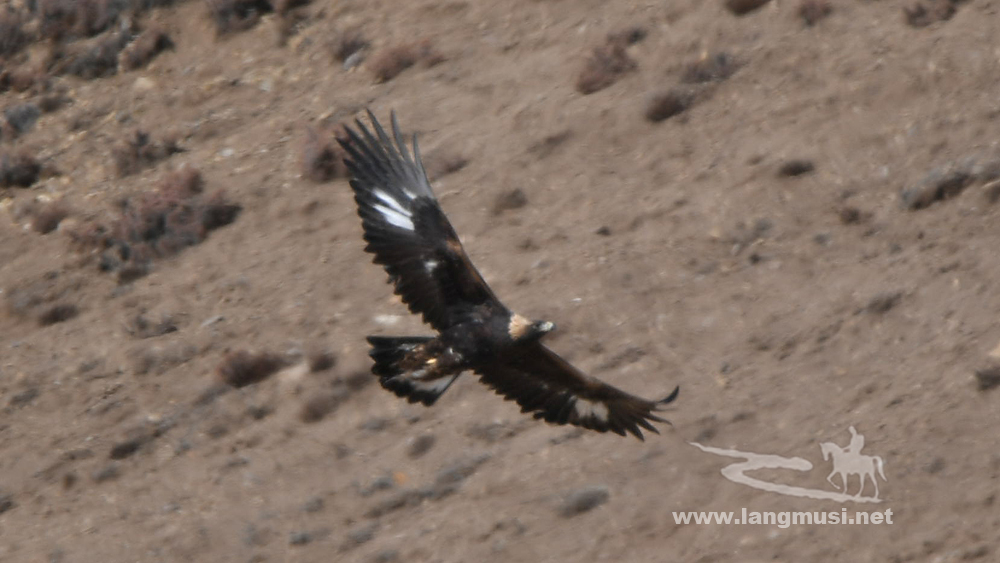 And the very special Bearded Vulture also lives here. This is the only living bird species that specializes in feeding on marrow. The bearded vulture can swallow whole or bite through brittle bones up to the size of a lamb's femur and its powerful digestive system quickly dissolves even large pieces. It has learned to crack bones too large to be swallowed by carrying them in flight to a height of 50–150m above the ground and then dropping them onto rocks below, which smashes them into smaller pieces and exposes the nutritious marrow.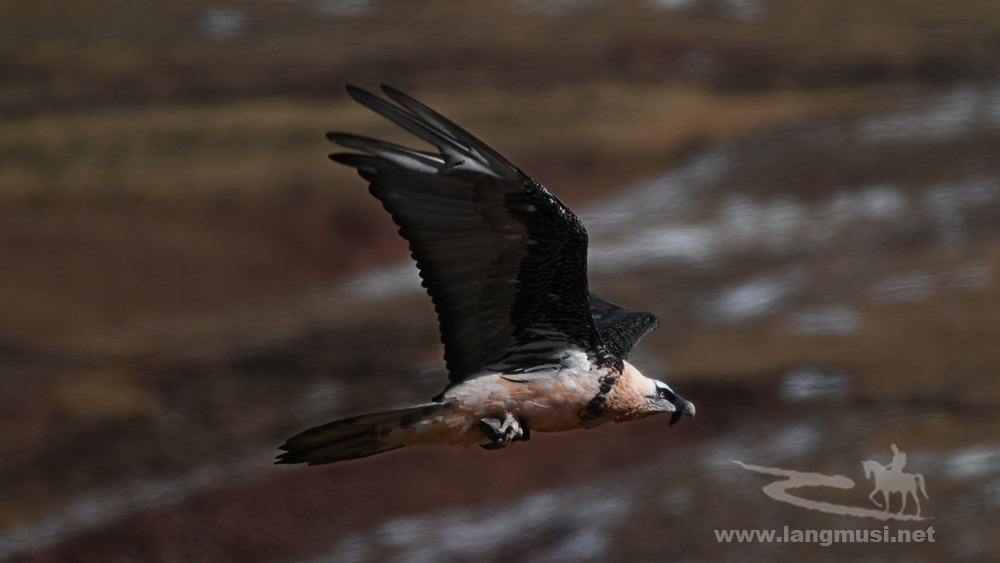 Have you seen the beard? That's how it gets the name "Bearded Vulture".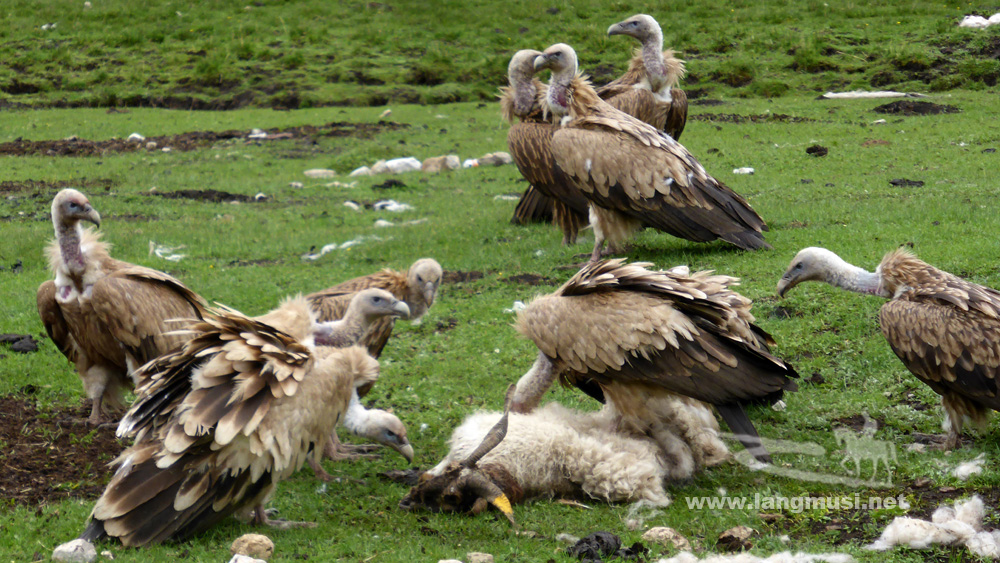 Himalayan Vulture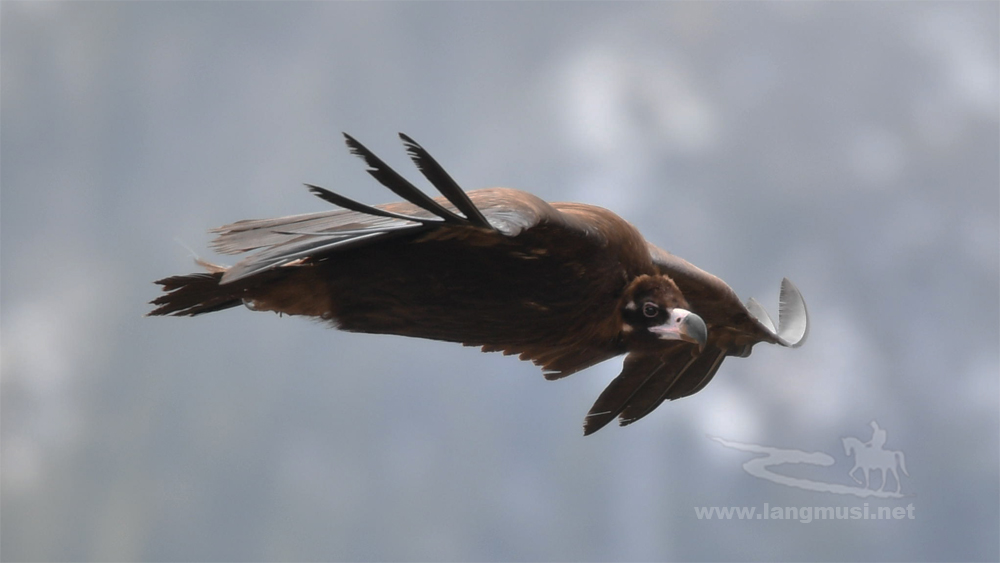 Cinereous Vulture
The Himalayan Blue Sheep lives in this kind of Rock Zone above 3800m elevation. No matter whether it's winter or summer, they never go down to the forest.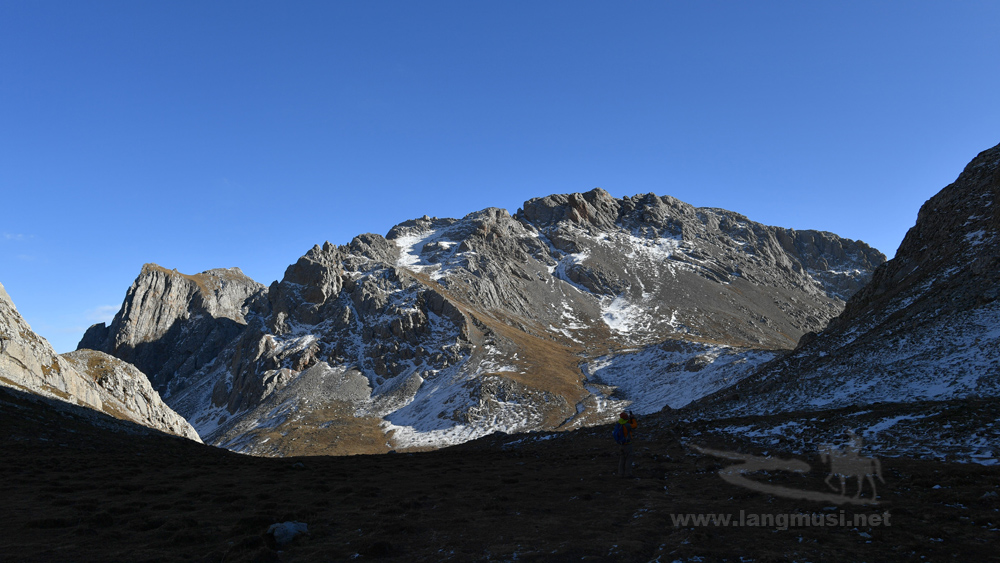 The Blue Sheep is very skillful rock climber. When they jump on the rock, they only need a very tiny area. They can effortlessly climb 2-3 meters with one jump or descend 10 meters with equal ease.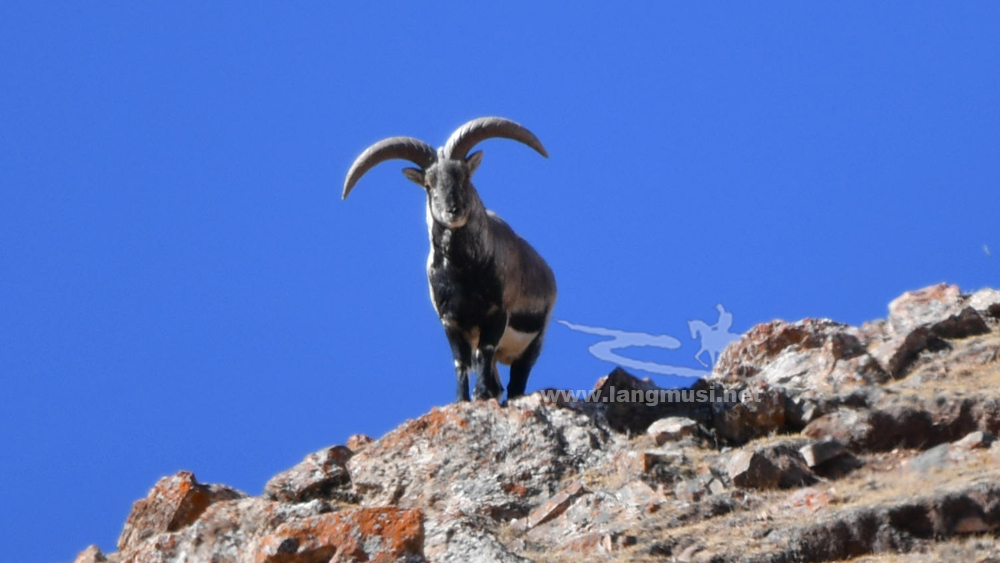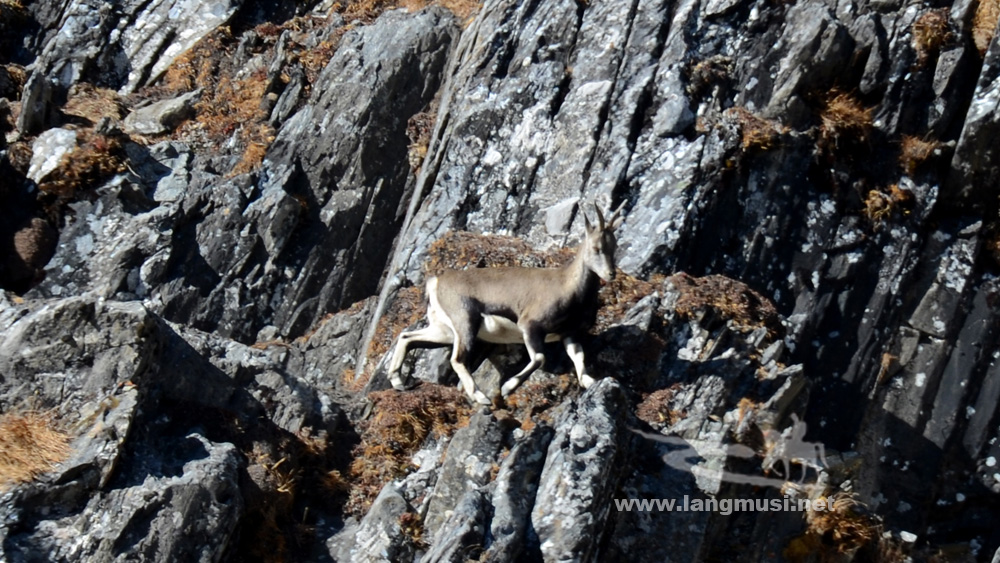 Right before we get out of the forest, we will enter the habitat of the Sika Deers. There are around 3000 Sika Deers living here. The Sika Deer can be found many places in the world, but wild groups are very rare now. This huge group here might be the biggest wild group in the world.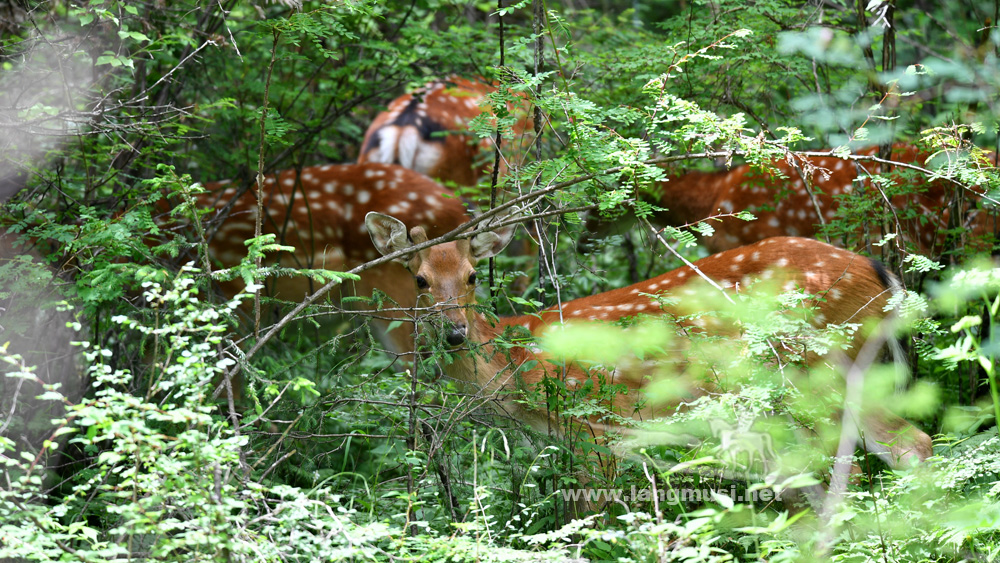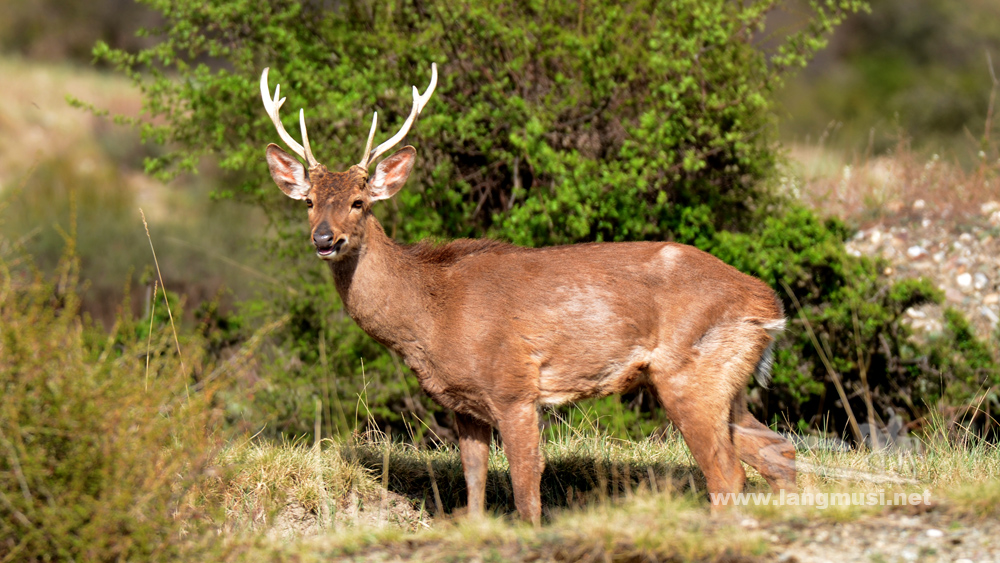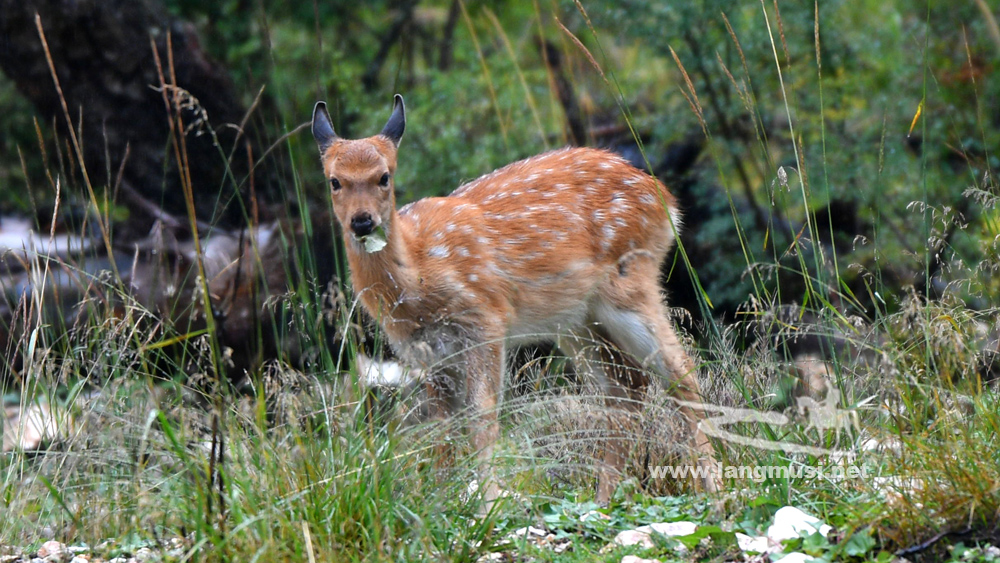 The Common Pheasants and Blue-Eared Pheasants are living in the lower bushes.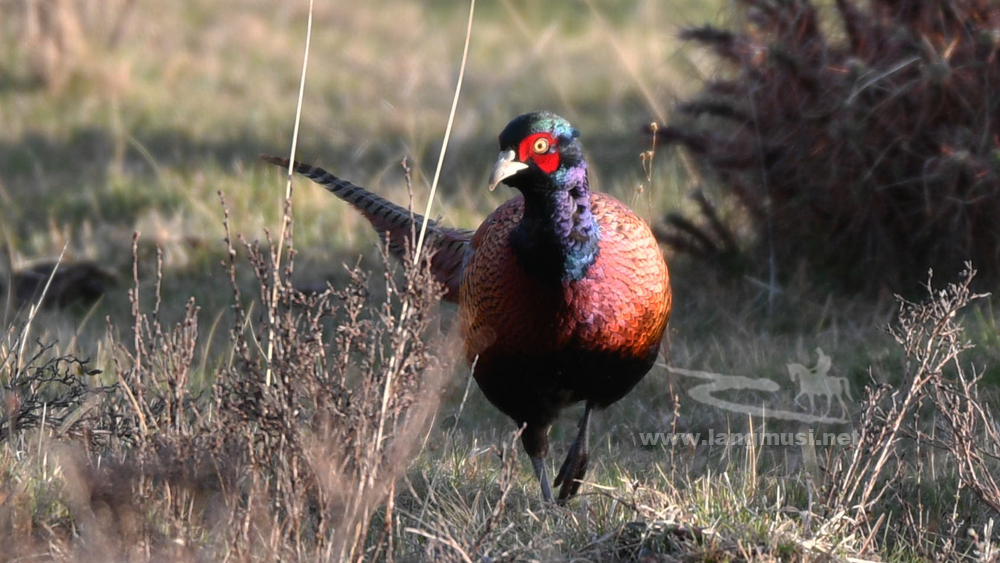 In the birds' world, most males have much more brilliant color than the females. It's the same rule for the Common Pheasant.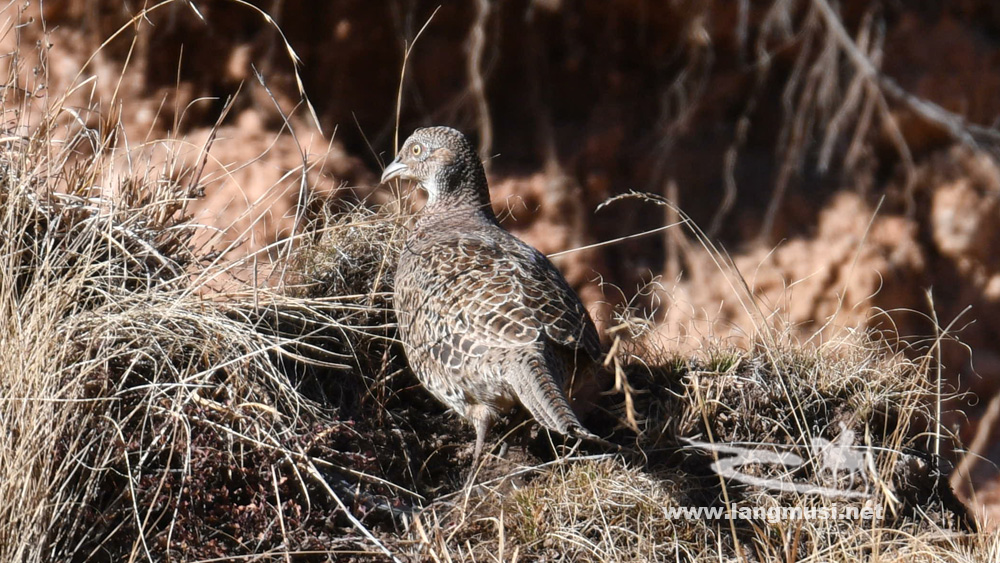 The grey female Common Pheasant
China has the most pheasant species of any country in the world. Some species are endemic only to China. The Blue-Eared pheasant is one of these special species.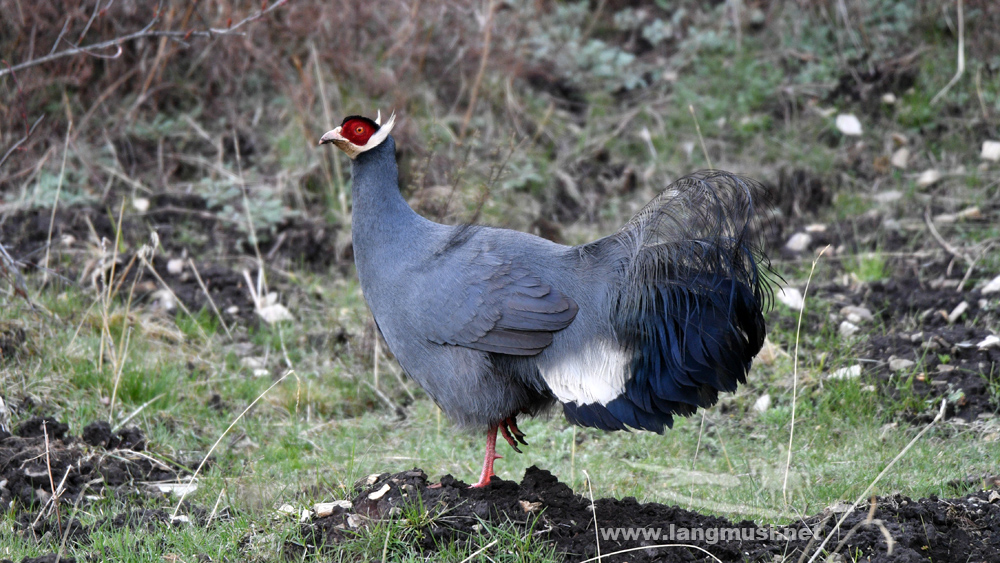 Price
| | |
| --- | --- |
| Group Size | Rate per person |
| 1 | 2600yuan |
| 2 | 1400yuan |
| 3 | 1000yuan |
| 4 | 850yuan |
| 5 | 750yuan |
| 6 | 650yuan |
| 7 | 650yuan |
| 8 | 600yuan |
| 9 | 550yuan |
| 10-12 | 500yuan |
Rate include:
Private tour
English speaking guide
Professional binoculars
Vehicle and entrance fees
Breakfast,lunch and fruit
Pick up / drop off from and to your hotel in Langmusi
Tips
We choose the places where wildlife is most common in the area and we try our best to find them, but there is

NO guarantee

that nature will let us see them all.

Very different from Africa,the wildlife here is in a low density and very shy. Most time they only can be found in a far distance and run away quickly.

The places we will visit are at an altitude of between 3200m and 3600m. Please prepare enough warm clothes and sun cream. Check with us what items you may need to bring depending on the season you are travelling in.
For information about transportation to and from Langmusi, please visit our itinerary page. We can also help customize your trip on request.
Which wildlife you may see in this area?
These species can be found all year round: Grey Wolf, Red Fox, Tibetan Fox, Tibetan Gazelle, Himalayan Blue Sheep, Sika Deer, Golden Eagle, Bearded Vulture, Himalayan Vulture, Common Pheasant, Blue-eared Pheasant