Zoige (Ruoergai) is an amazing area on the east edge of the Tibetan Plateau with the grasslands and wetlands on the west and forest on the east.
Ruoergai Wildlife Wetland Day Tour
Safari to the wetland from 6:30am to 6pm. You will get the chance to see many mammals and birds of prey.
First, Let's see how amazing this land is in all seasons.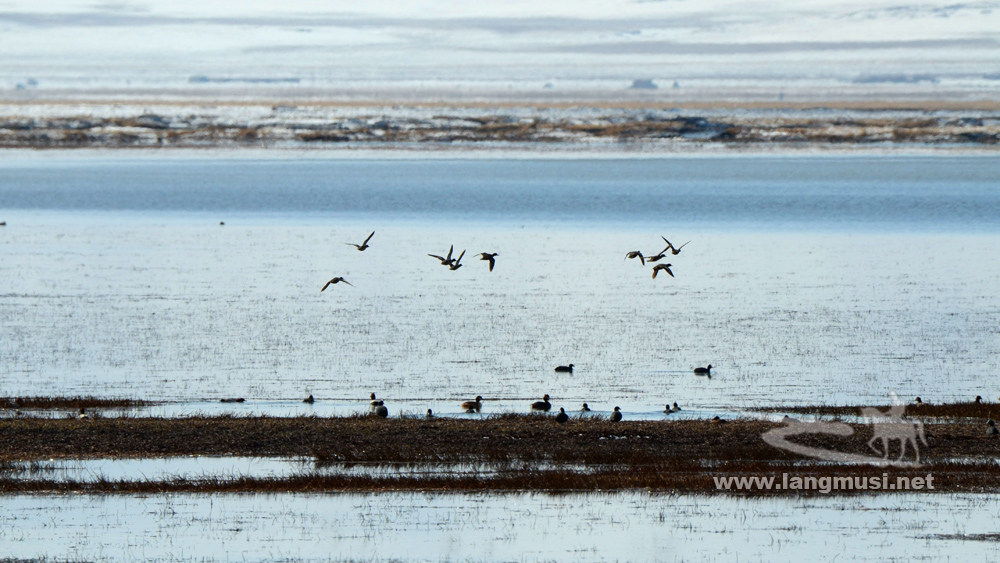 April, after snowing, birds are flying in the white world.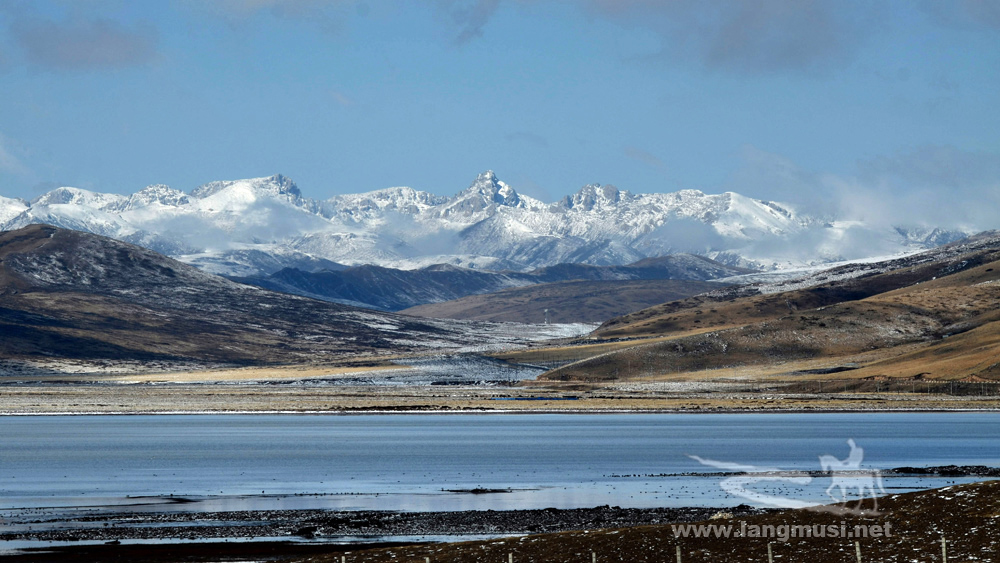 In April, the snow mountain makes the grassland more colorful.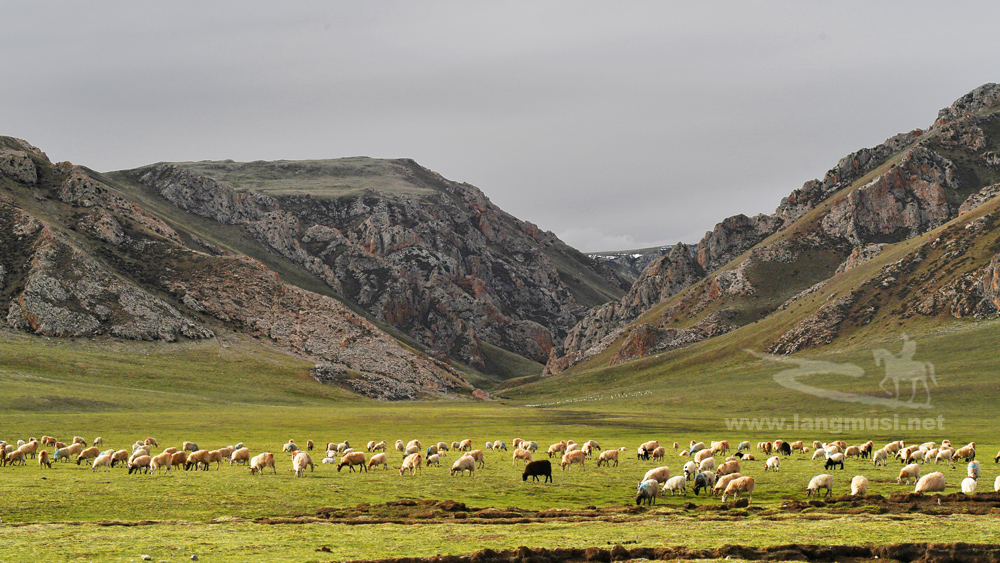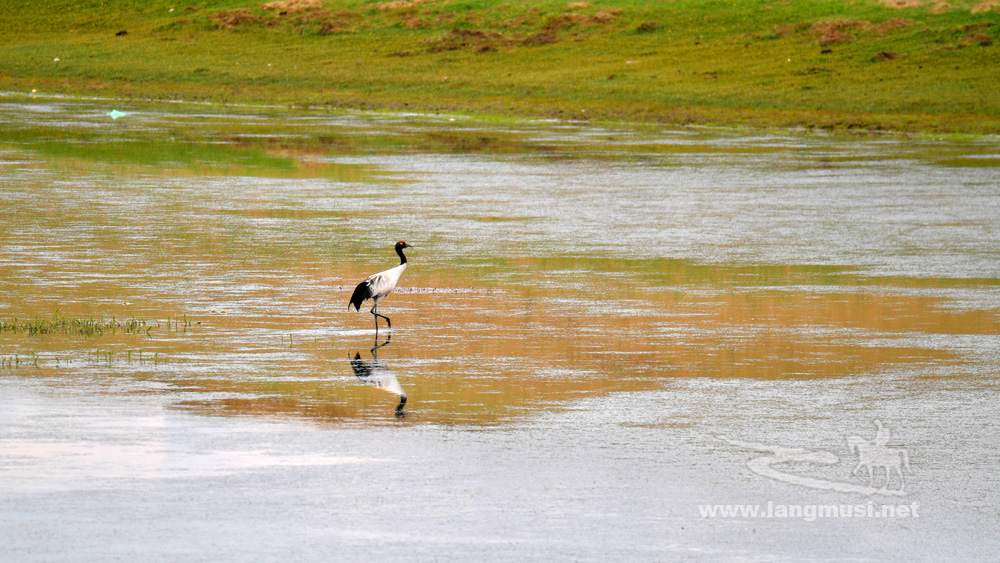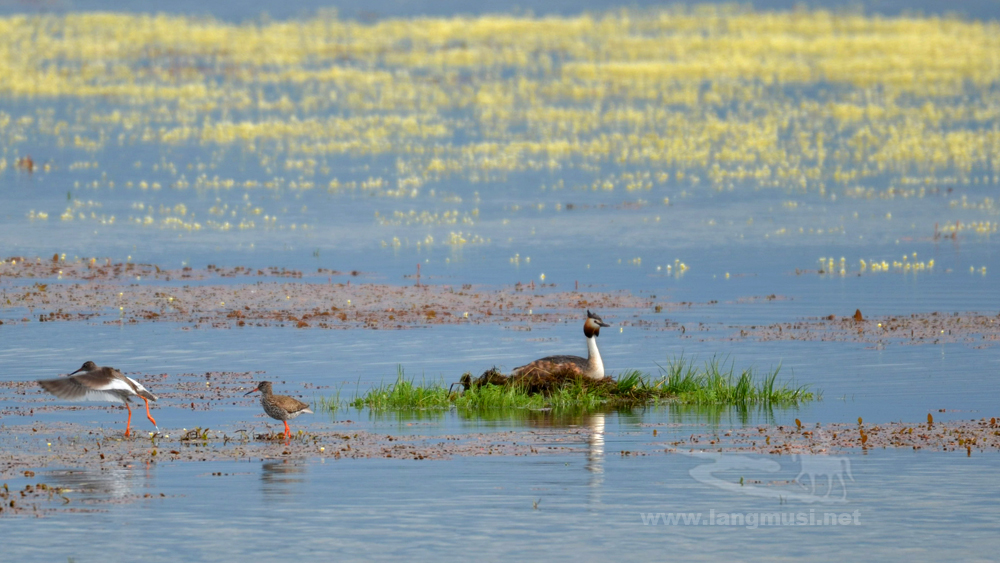 Time goes into June, and the green grassland is carpeted with flowers.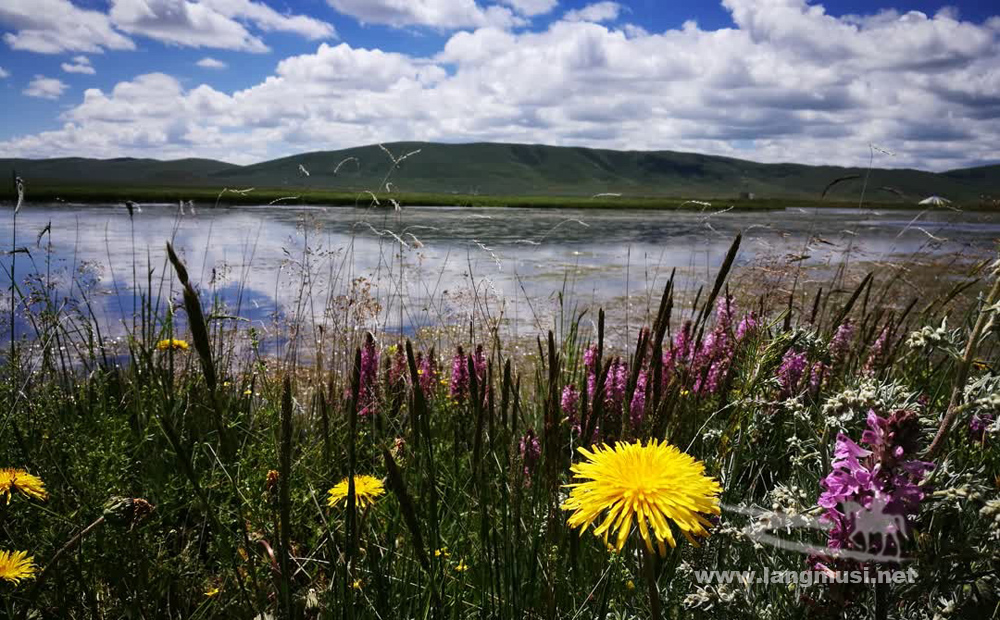 In July, days get warmer, and there are even more flowers in the field.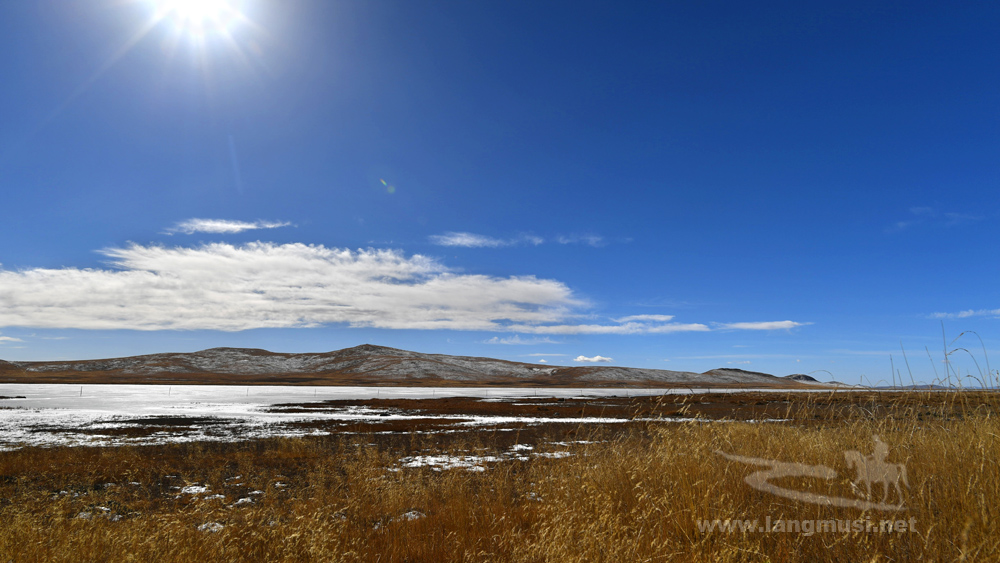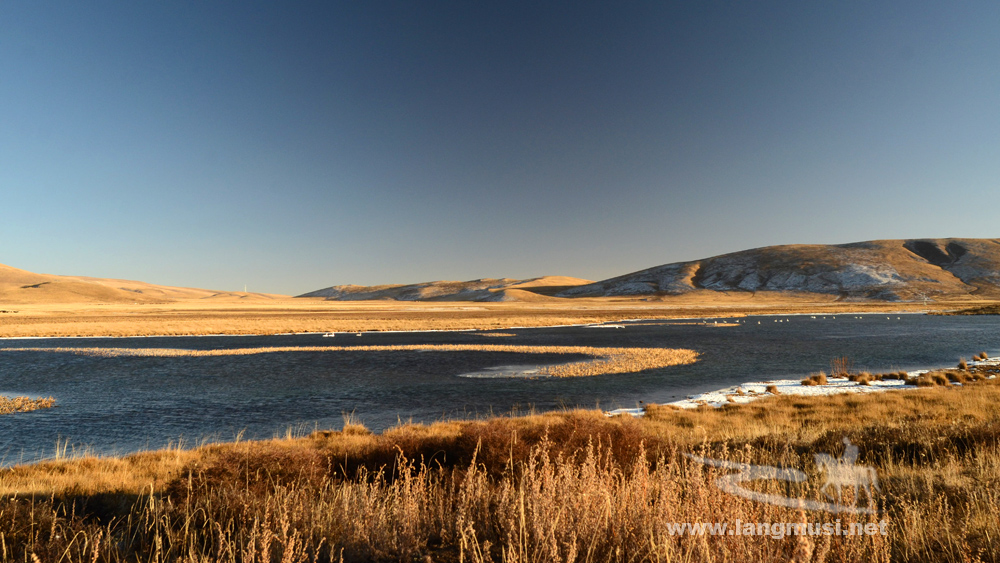 The glorious golden grassland in November
Dawn is the best time to observe the Grey Wolf and Red Fox.
Recently, the number of grey wolves has diminished dramatically in many places in the world due to hunting and habitat lost. But on the Tibetan Plateau, we still have many very healthy wolf groups.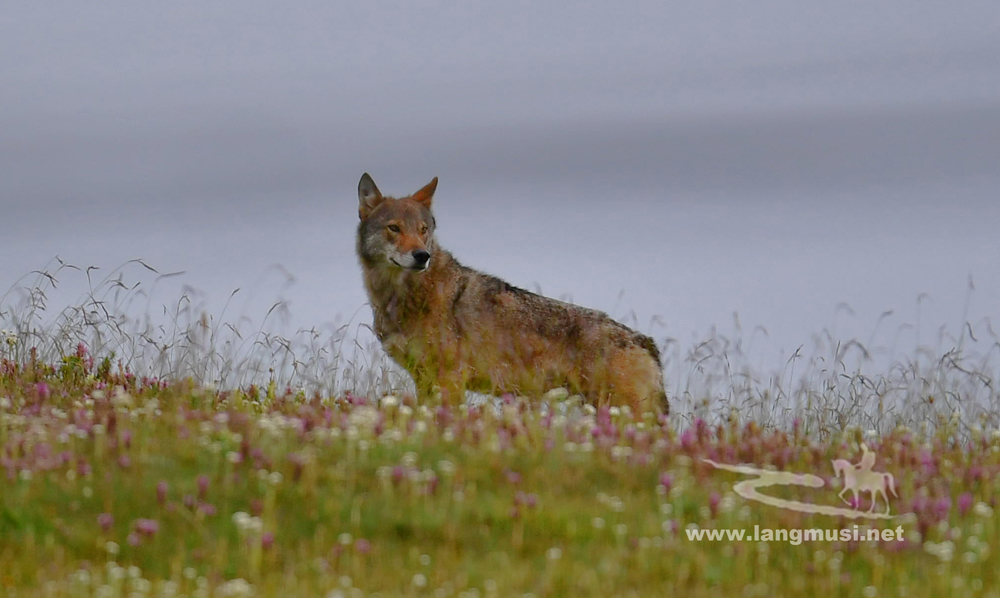 We have observed this Eurasian Eagle Owl raising two babies in 2017.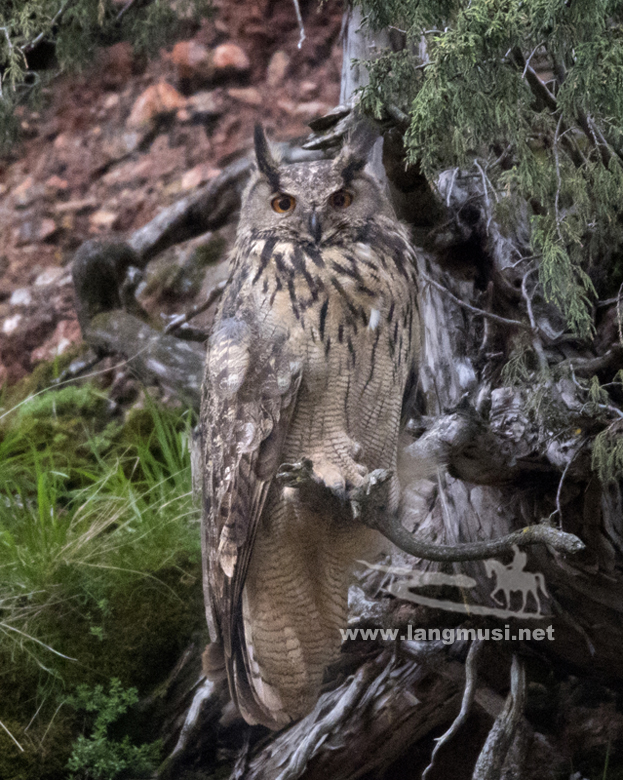 And she had successfuly raised up another 3 babies in 2018 again.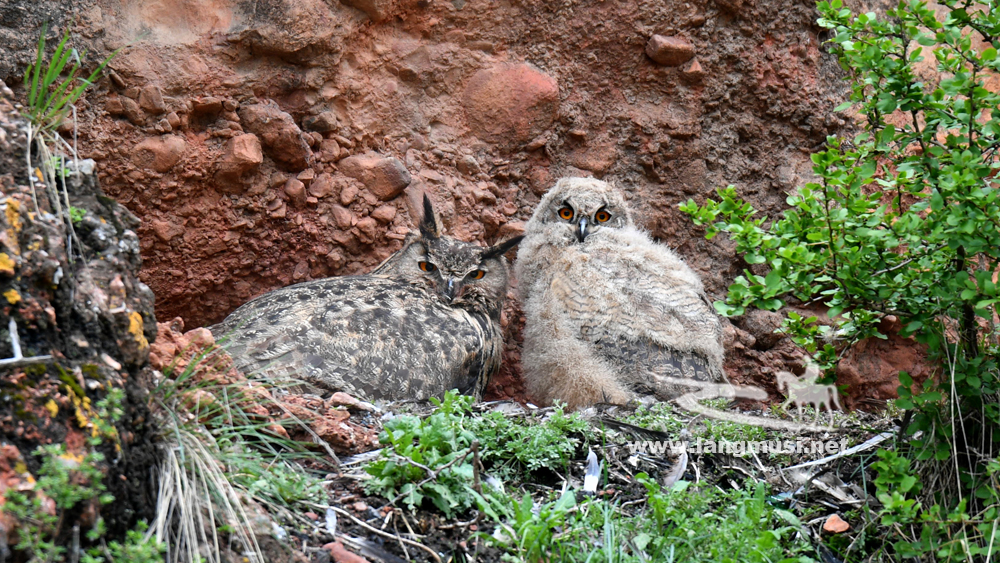 There are many birds next to the river, such as Brown-headed Gulls, Ruddy Shelducks and many other ducks. By the end of May, there will be a big chance to see the ducklings walking around with their parents.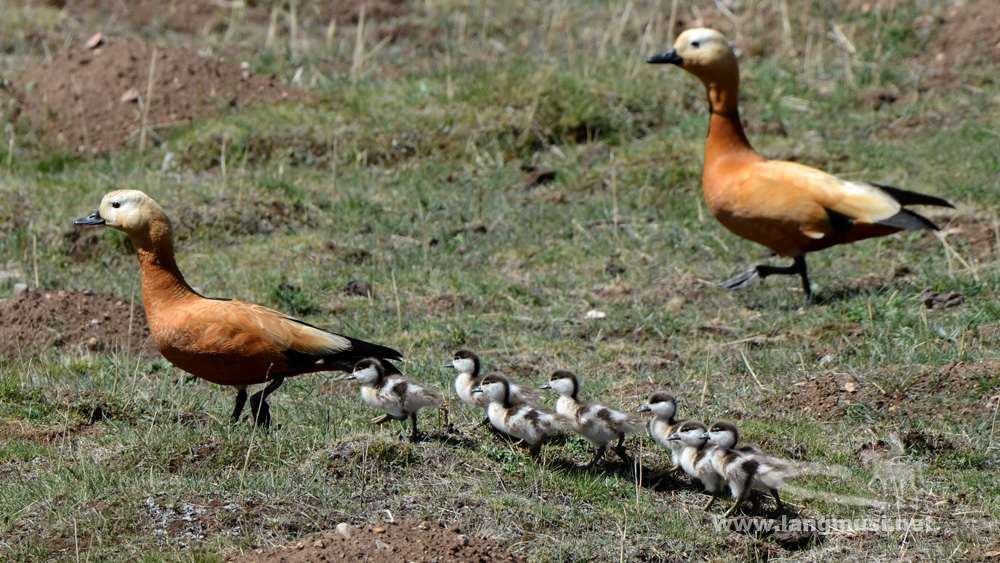 There are plenty of Plateau Pikas in this grassland. They are reliable food sources for the eagles and Tibetan Foxes in this area. That's why the hard-to-spot raptors can be easily observed here. Also the holes of these pikas make the perfect homes for many small birds as there are no trees growing on grassland. As an exchange, these small birds will guard the pikas.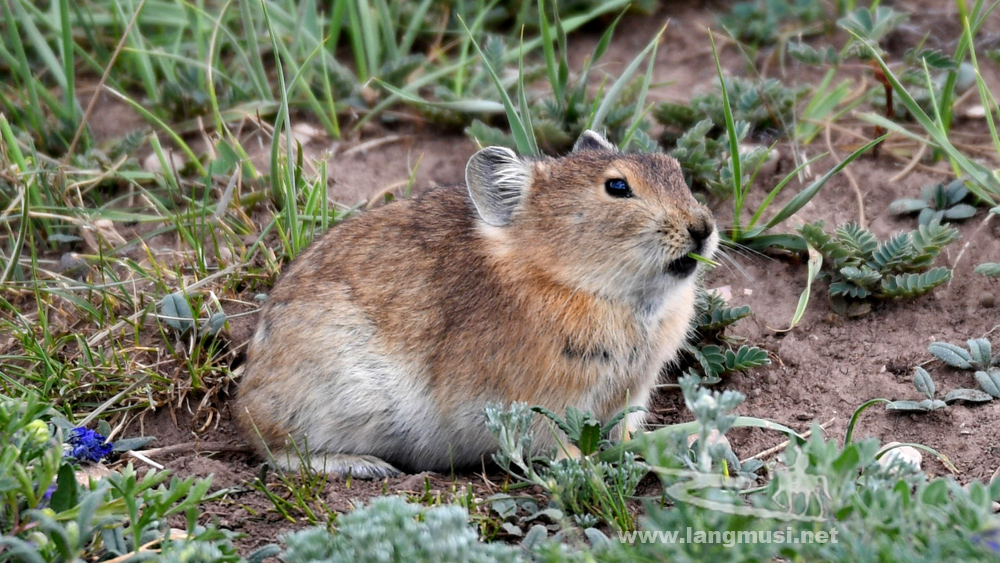 On BBC, have you seen this kind of grassland tunnel used by mouse as their highway? This time, let's find it in nature.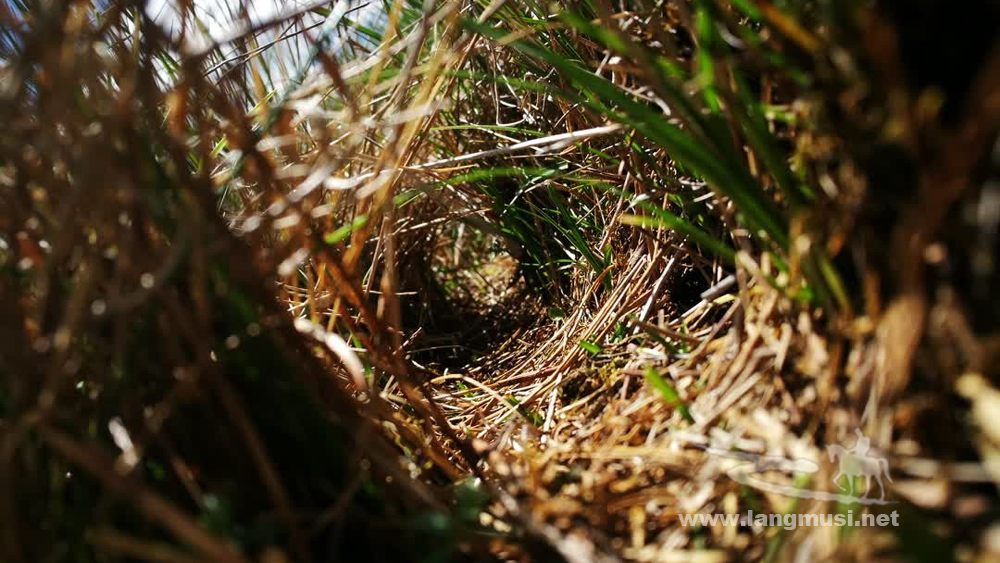 The huge number of Pikas makes the Tibetan Foxes' life easy. When the foxes can't be easily observed in the wild, the Tibeten Foxes still can be easily found here. They even evolved specially long canine teeth to help them to catch the pika from holes.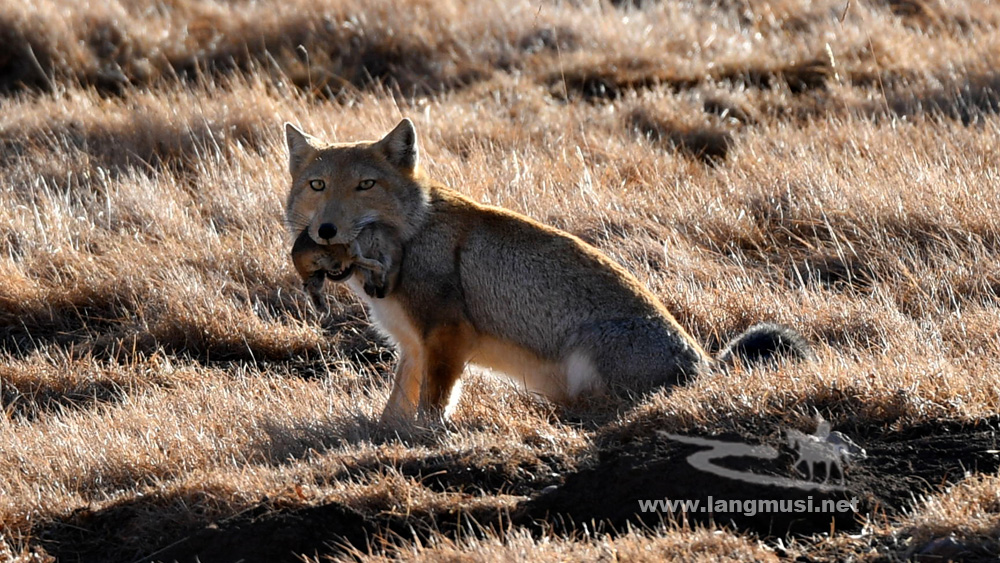 Can you imagine the Tibetan Fox is often been chased by the marmot?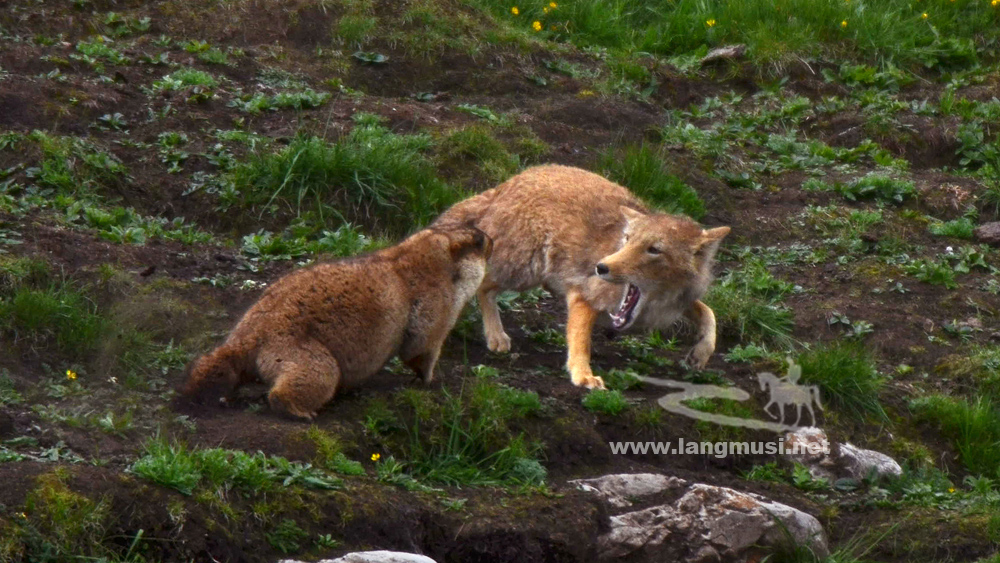 One, Two, Three, Four, Five, Six, Seven, 7 baby marmots. At the beginning of June, they can go out of the holes after weaning.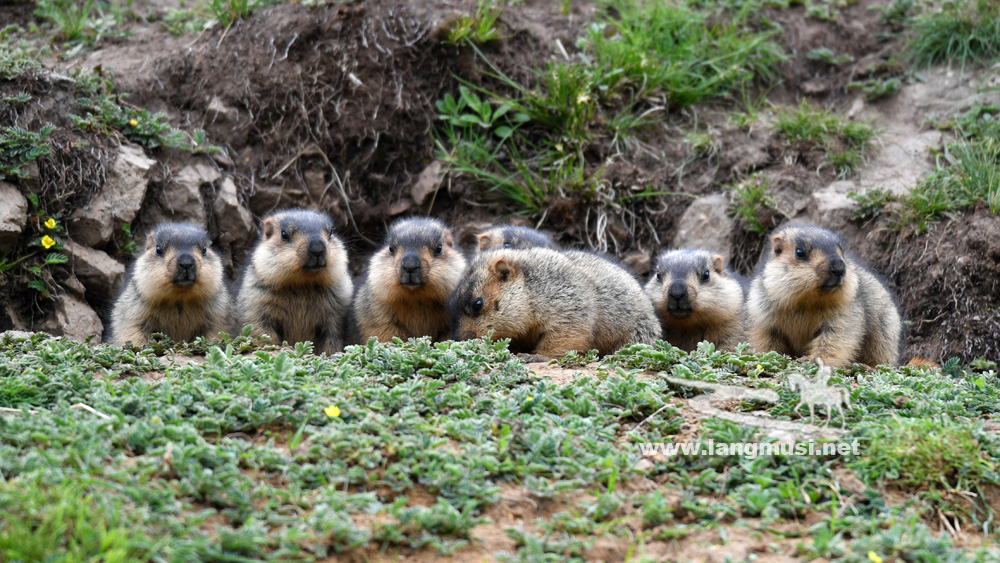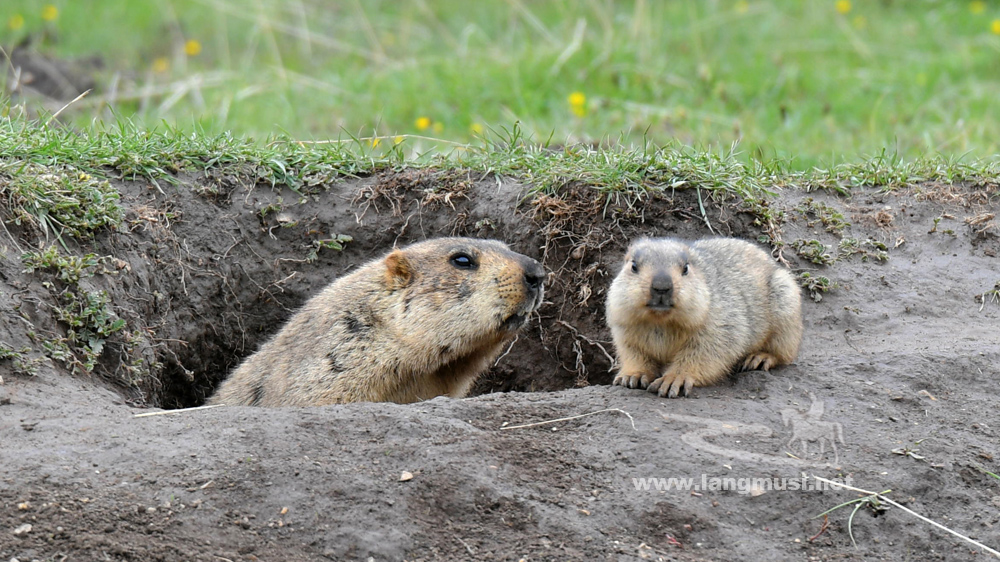 The Eurasian Badger is a quite strict nocturnal animal. But this guy was wandering around 3pm.
Ohoo, a Pika became the food of the Upland Buzzard.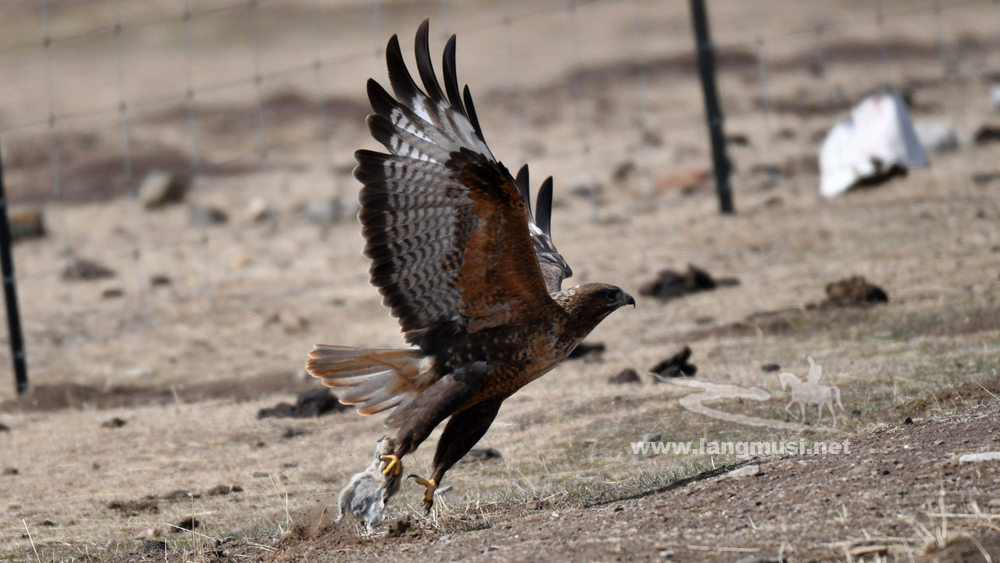 Different from the pika, Woolly Hare is not easily caught. After several skillful, sudden turns, the hare made this buzzard tired. Finally, the buzzard had to give up and could only fly again after a long rest.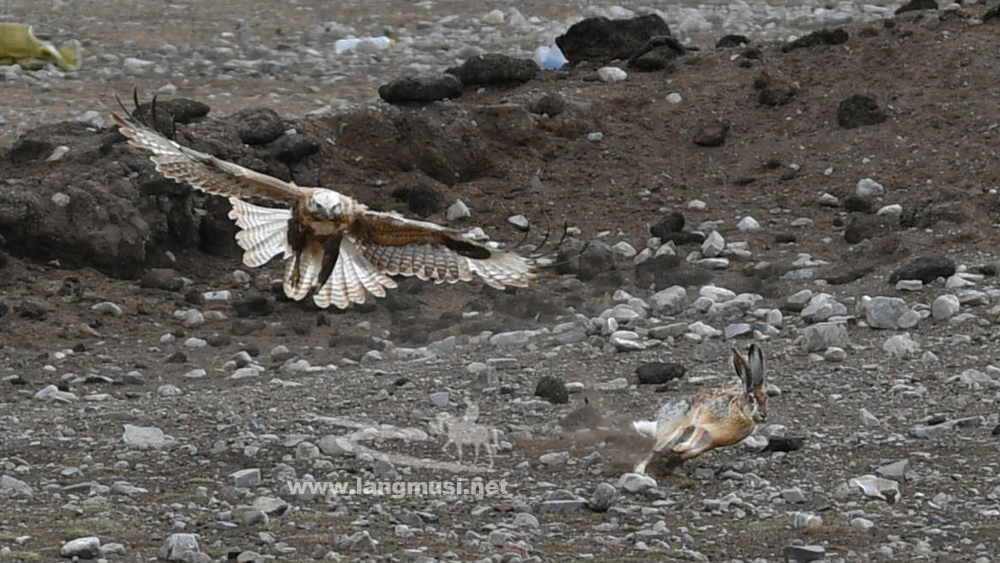 From the middle of May, the female Upland Buzzards start to hatch. They usually lay 2-3 eggs. From June, you can see the babies growing up from a tiny bird covered with down to an independent juvenile.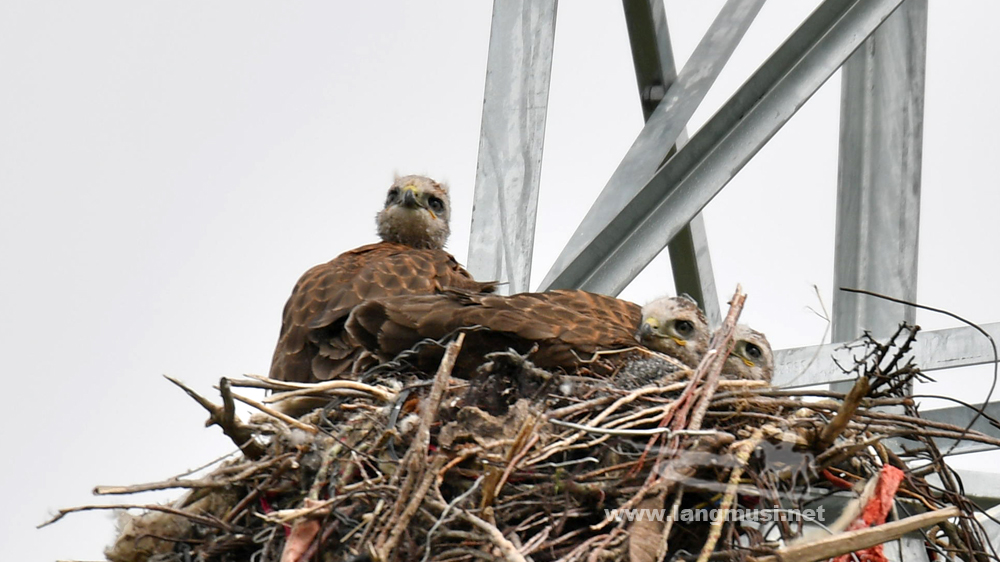 The poor pika is also the main food for Saker Falcon. Even though the number of Saker Falcon has declined a lot in many places, there are still many Saker Falcons in this area, because they have a lot of pikas and also because the Tibetans do not hunt them.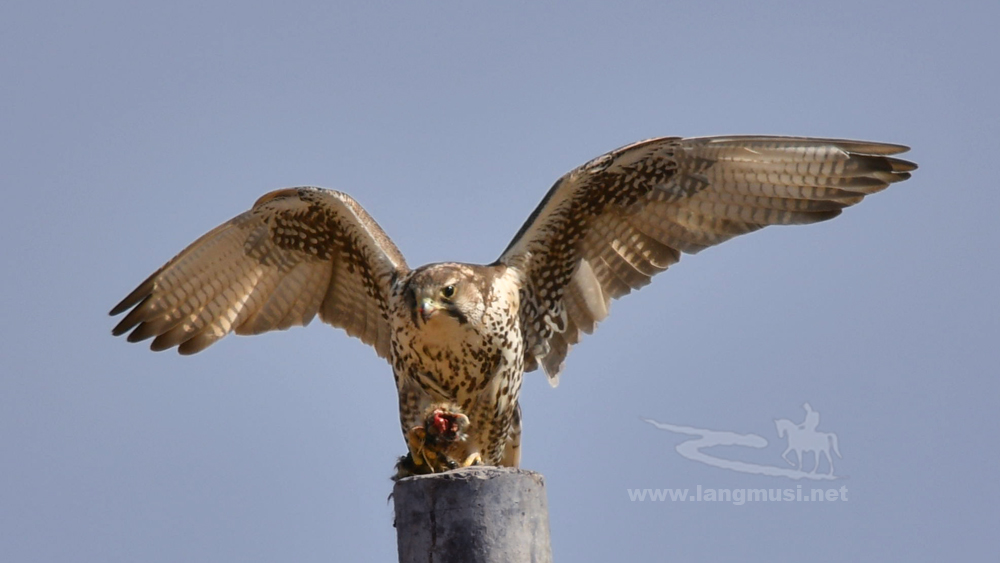 The owls, because they are nocturnal animals and their numbers have declined greatly in recent years, many kinds of owls have become endangered species and are very hard to see. But here, your chances are better to see two species of owls: the Eurasian Eagle Owl, which is one of the biggest owls, and the Little Owl, which is one of the smallest owls.
We do have a lot of little owls in this area. And it is one of the most diurnal species of owl. Try to find their nest, then we can observe their many interesting activities.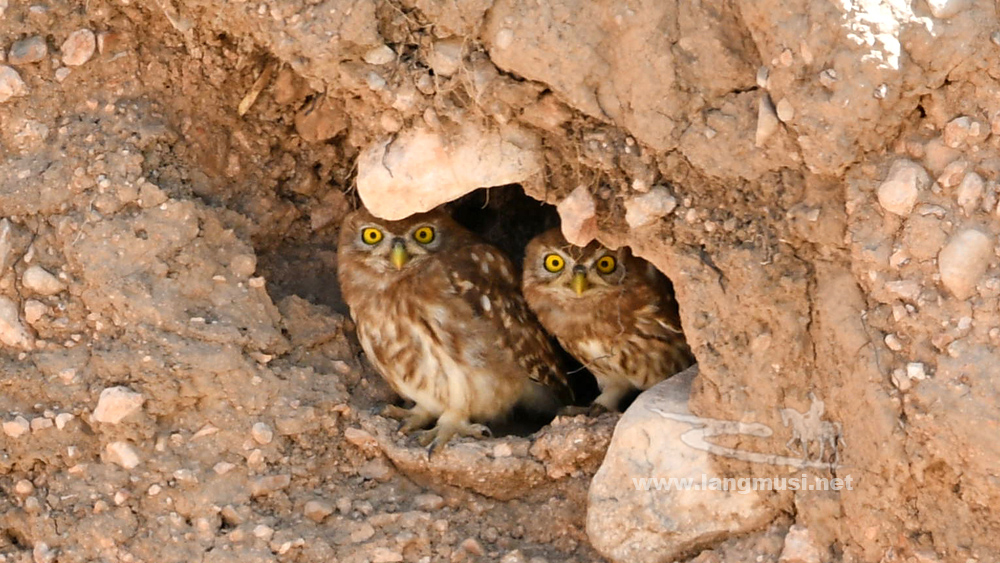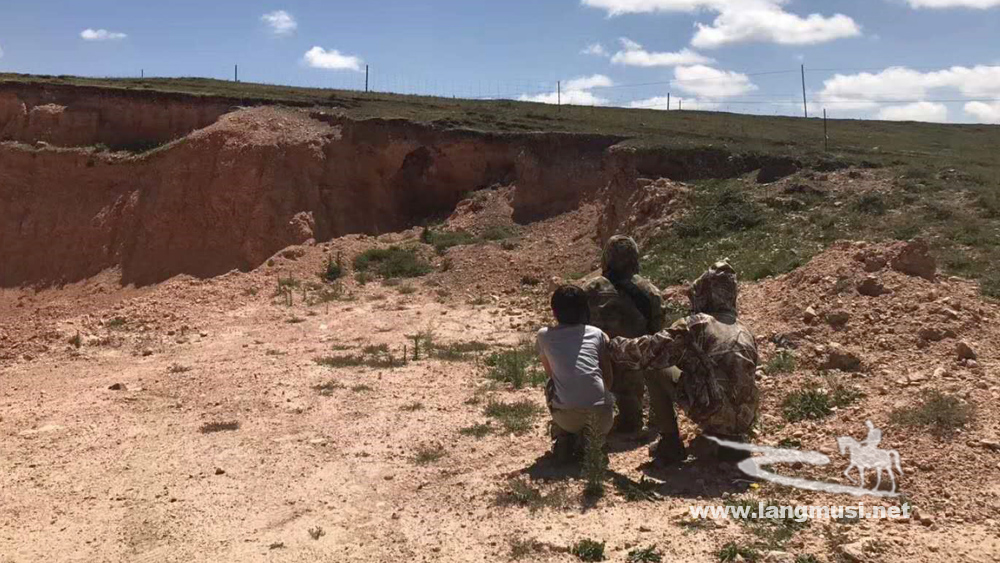 They were hiding not far away from one little owl's nest, waiting for it to show up.
All the owls regurgitate food that they can't digest. So we can easily know what they have hunted.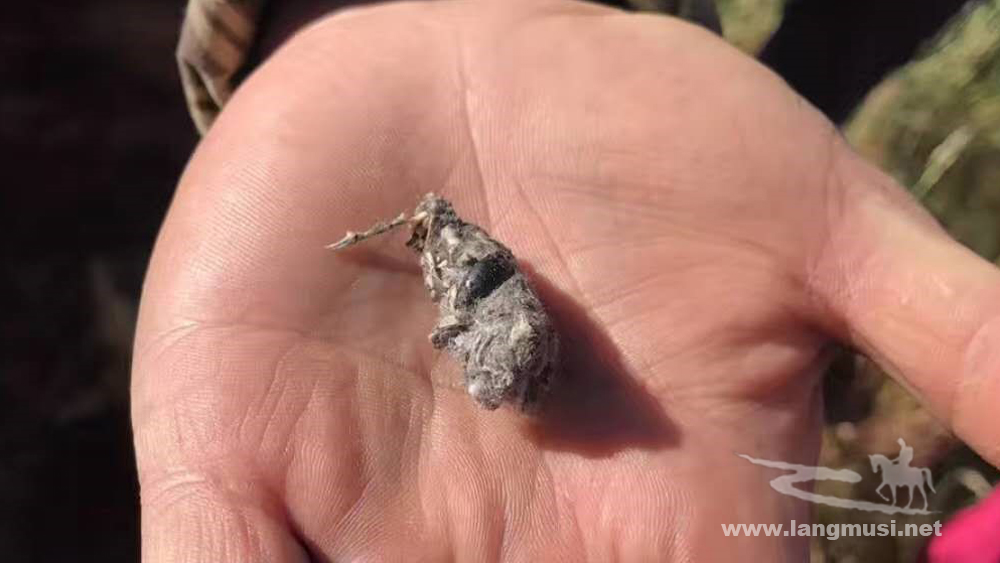 Let's see what this Little Owl had for food.
The glorious crest and the long beak make the Eurasian Hoopeo so beautiful. They can be found from time to time along the way.
Wetland means rich water and high quality grass in the semi-arid grassland. So the mother gazelles like to take their babies wandering here.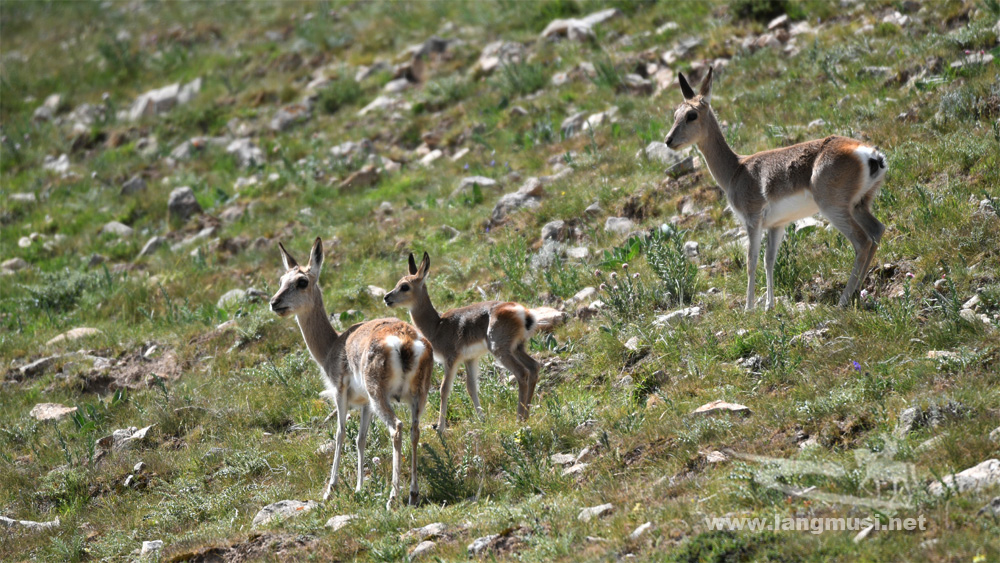 Every year from the end of March, the migratory Water Fowls will arrive at this wetland from the south to begin their breeding season. These water fowls include the Black-necked Crane, Black Stork and many species of geese and ducks.
There are only around 10000 Black-necked Cranes in the world. Here, there are around 1000 cranes migrating to breed.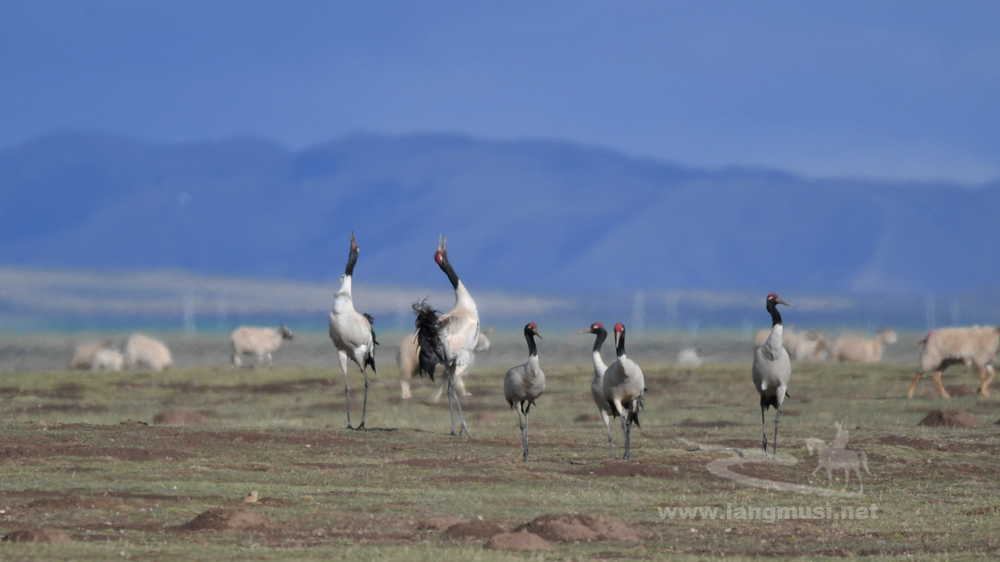 Suddenly there was a big noise from the river. It was two Eurasian Coots fighting for their territory. While we were so focused on this coots' fighting, a high crane singing crossed the river. A ways away, a Black-necked crane couple was dancing. (The 2 pictures below.)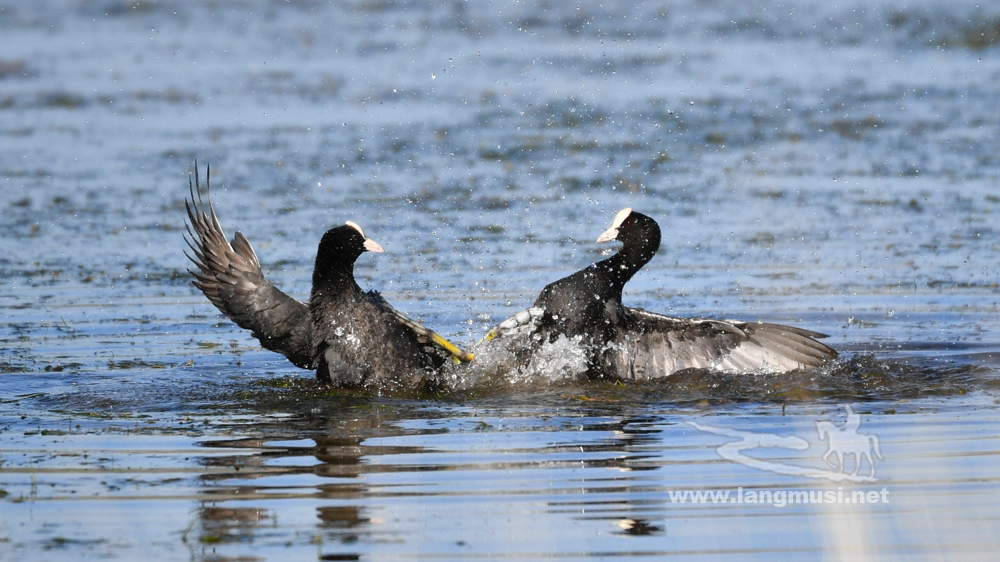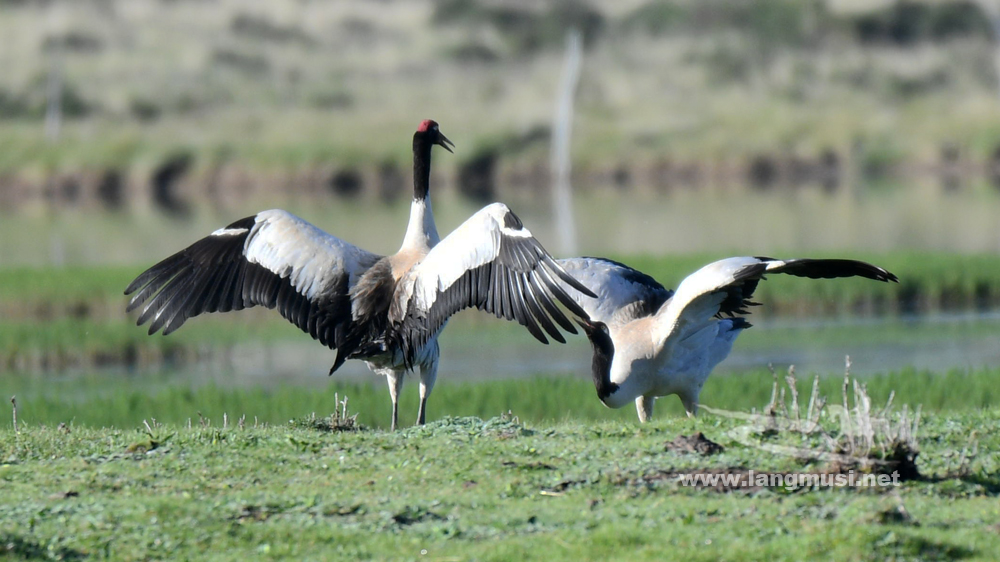 Because there are many species of wildlife in the wetland, such as gulls, ducks, fish and eagles etc., there are often many interesting interactions between these species.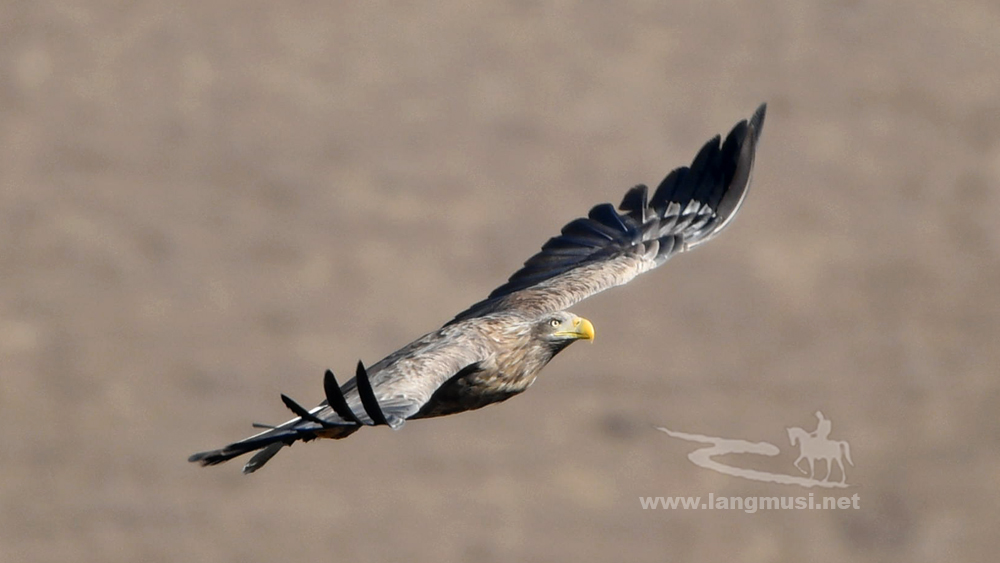 The huge White-tailed Eagle
When the weather becomes colder and colder from the end of October, some rivers and small lakes will freeze up. It becomes harder and harder for the animals to hunt. So, more and more often, the eagles will fight for a good vantage hunting point. You see, the Upland Buzzard was trying to drive the White-tailed Eagle away.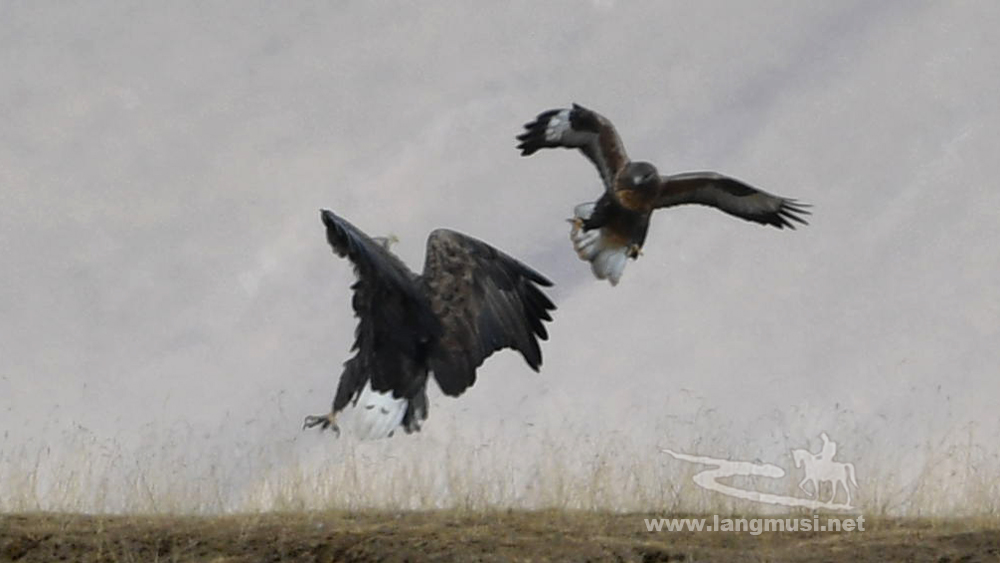 Crows and gulls like to gather in big groups. Maybe because of the advantage of group living and also because of the competition between the group members, they are very aggressive. People like to describe them as robbers.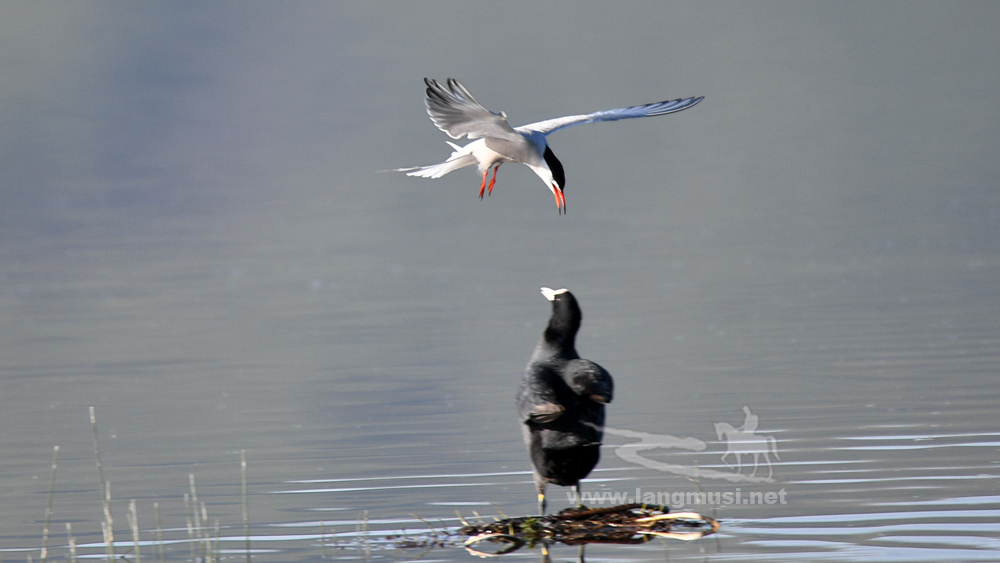 A Common Tern was harassing an Eurasian Coot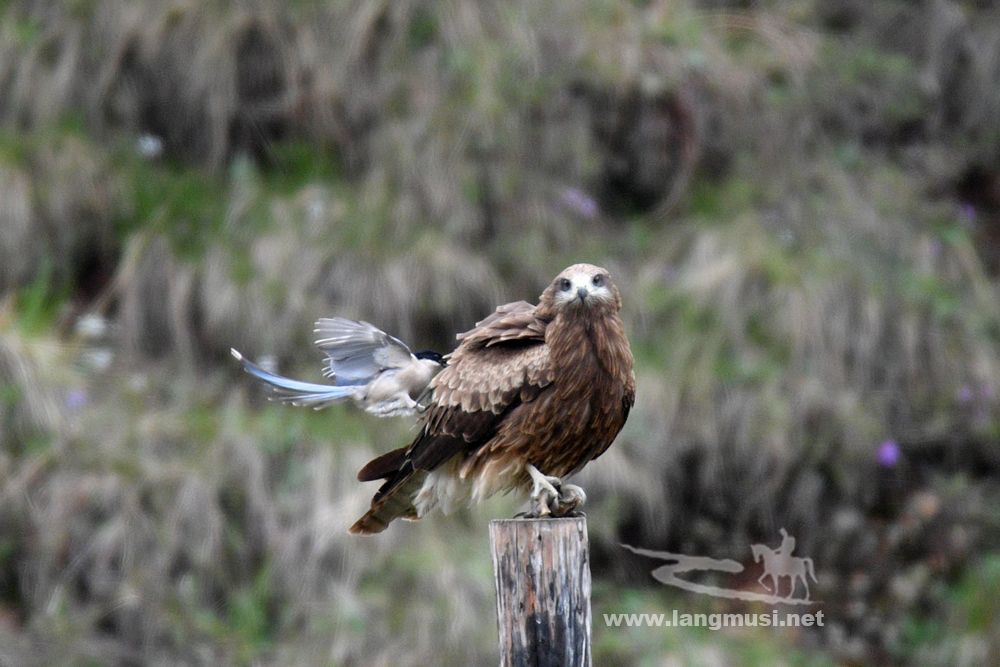 An Azure-winged Magpie was chasing after a black-eared Kite
Although most of the rivers and lakes freeze in the winter on this highland, there are still some that remain unfrozen. So every year, we have dozens of Whooper Swans migrating here in November from Siberia to stay the winter.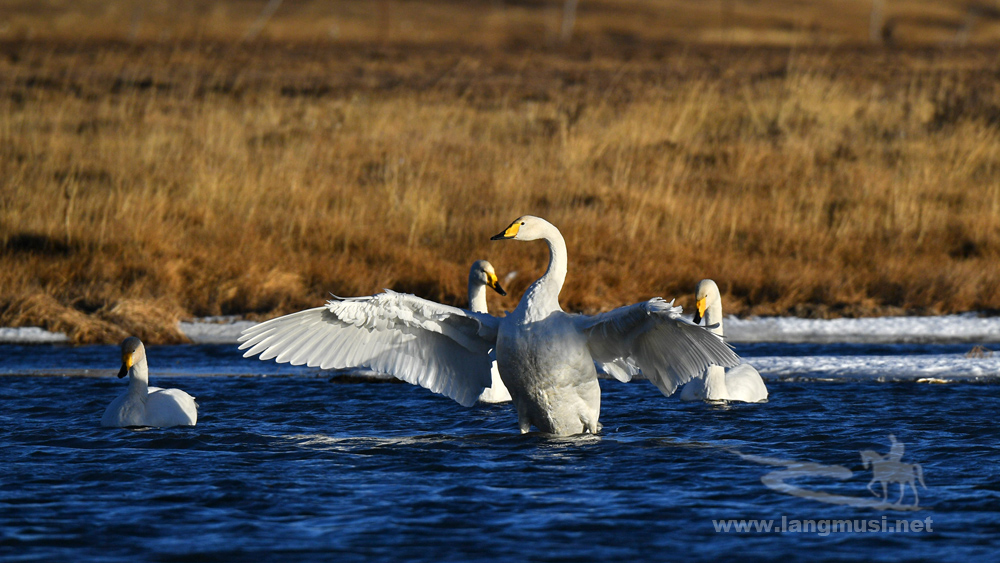 In 2017, a couple of the Whooper Swans stayed here for breeding while the others had flown back to the north. They hadn't left, maybe because one of them was hurt or sick. But it gave us a big surprise, since it was the first time we had the chance to observe the babies growing up here.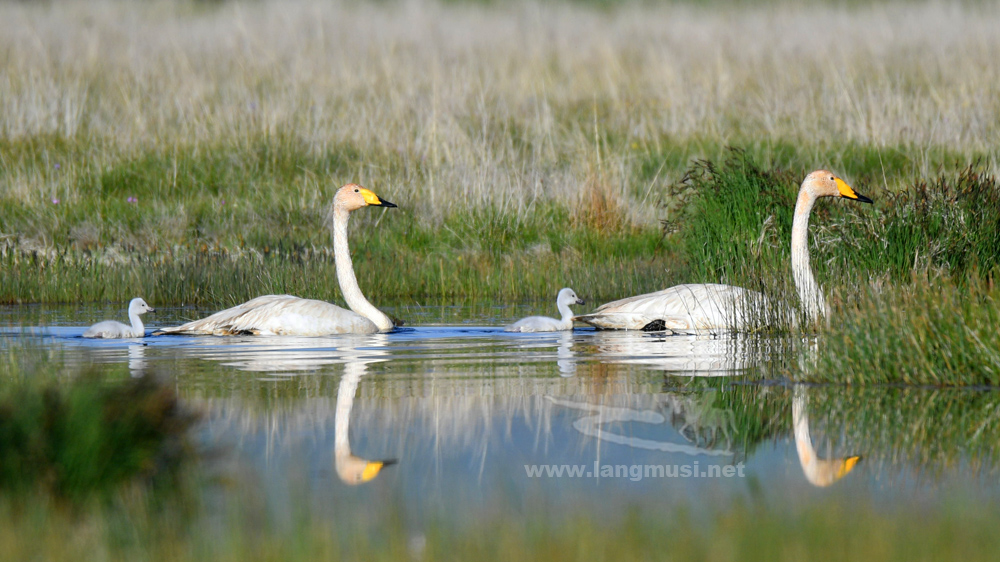 The wetland is a very important eco-system. Besides the wildlife we have already mentioned, there are Bar-headed Goose, Ferruginous Ducks and many other water fowls that come here for breeding.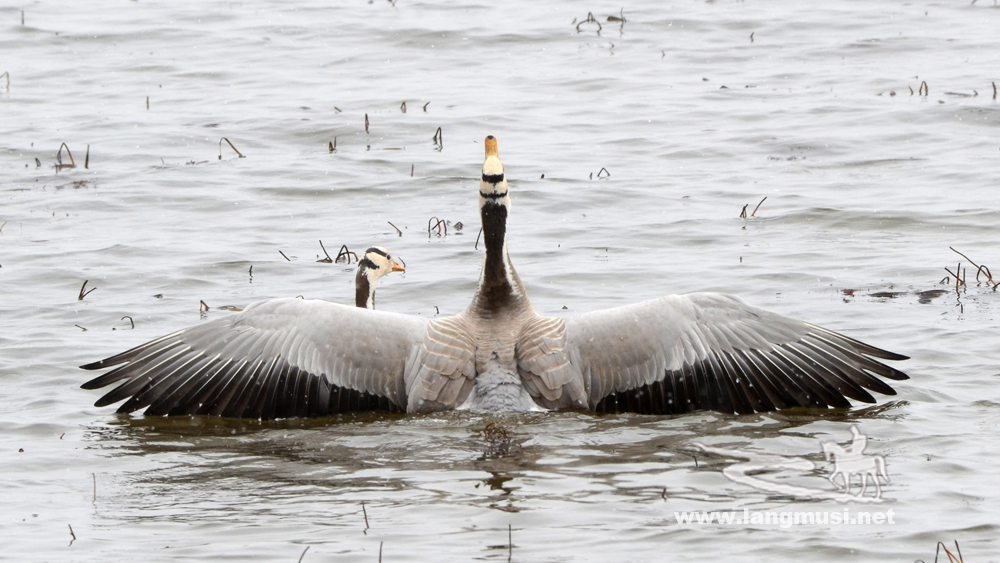 In April, the mating season, a male Bar-headed Goose was projecting himself in front of females.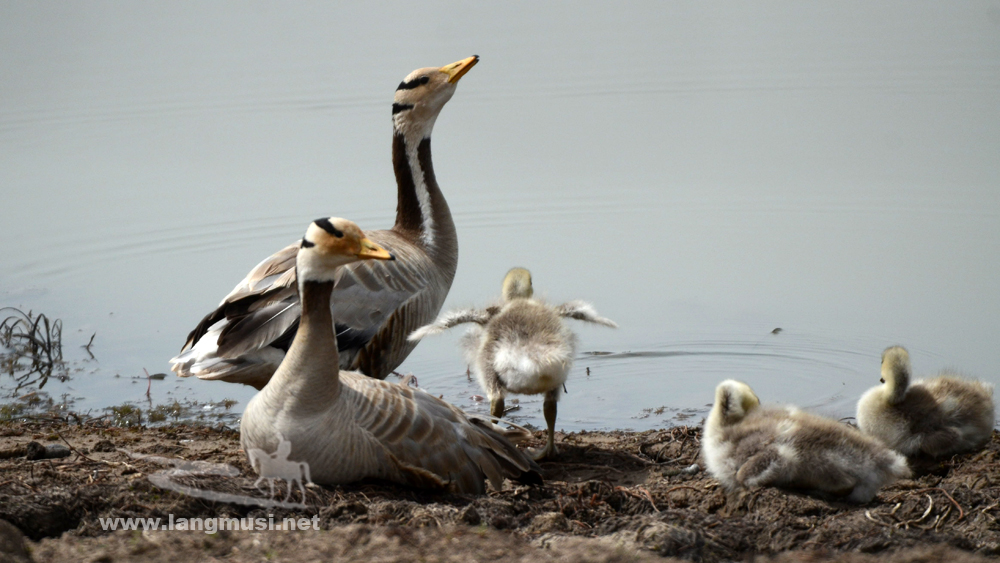 As we move into June, the baby Bar-headed Geese can be seen.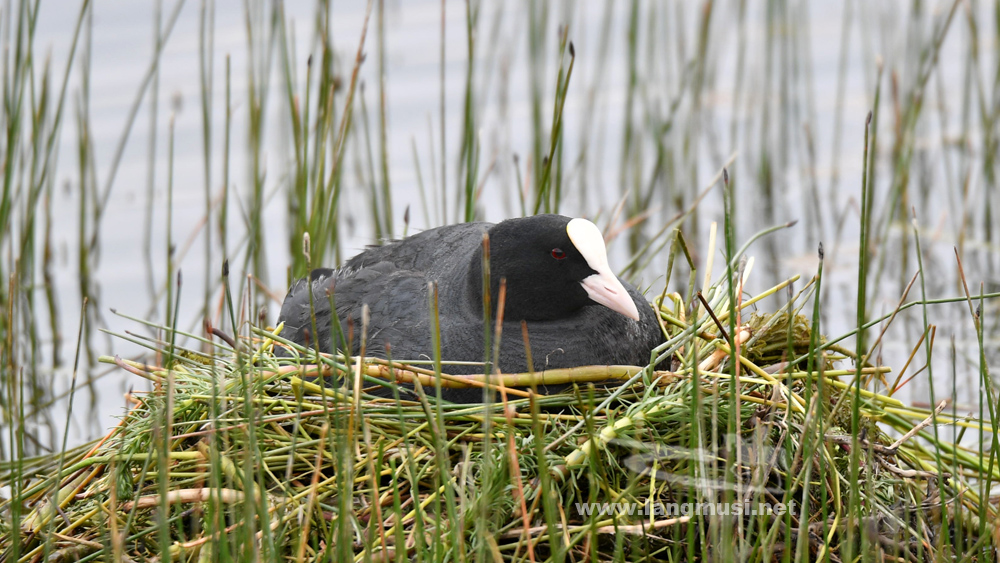 On 18th June 2017, this female Eurasian Coot was still hatching.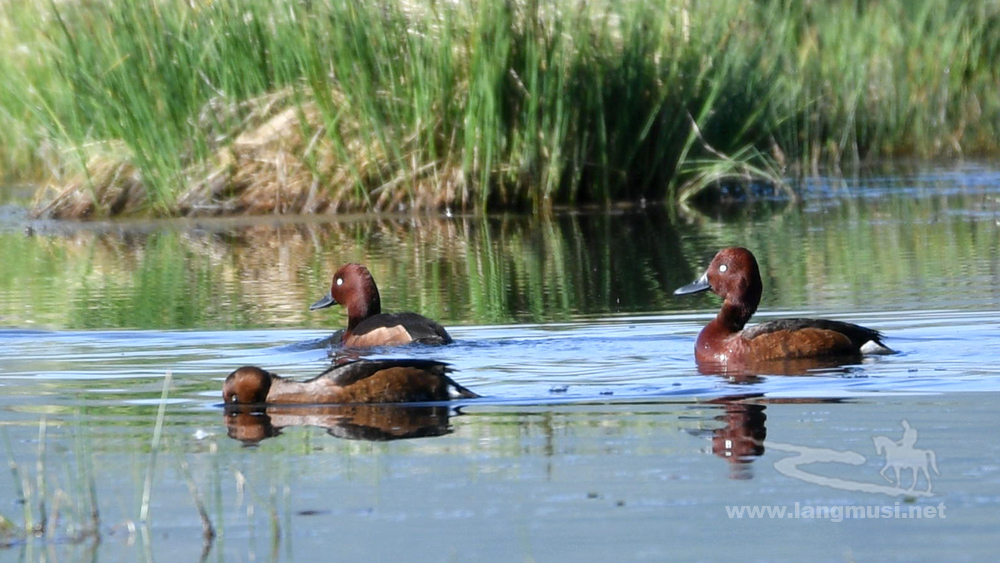 The male Ferruginous Duck has very obvious white eyes while the female has dark-brown eyes.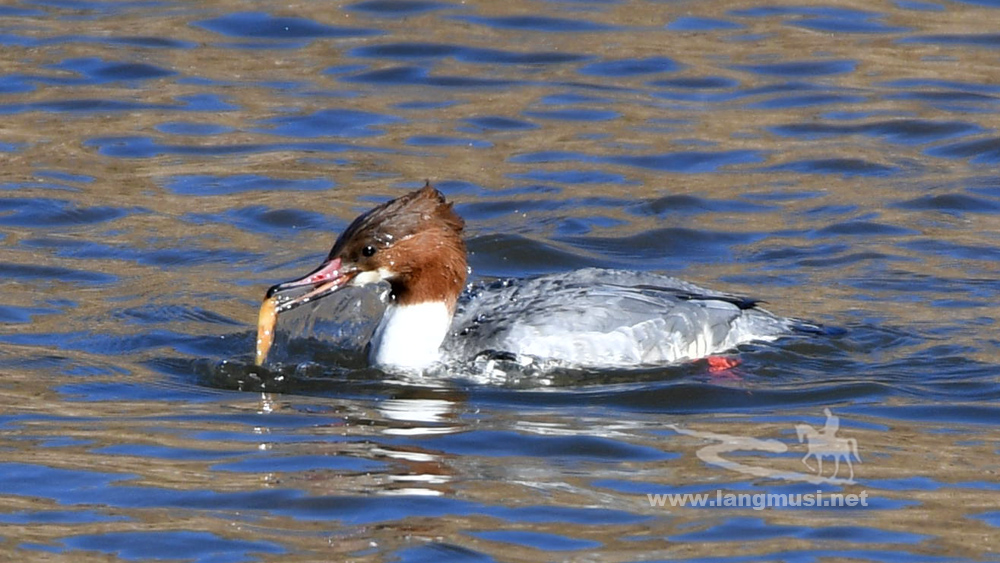 What a nice meal to this Common Merganser
Sure, there are frogs living in the Wetland. The very common plateau brown frog is a species of frog endemic to the plateau region of western China. Almost all the wildlife keeps far distance from human, and we only can observe them with the help of binoculars. But the frogs can be seen up close.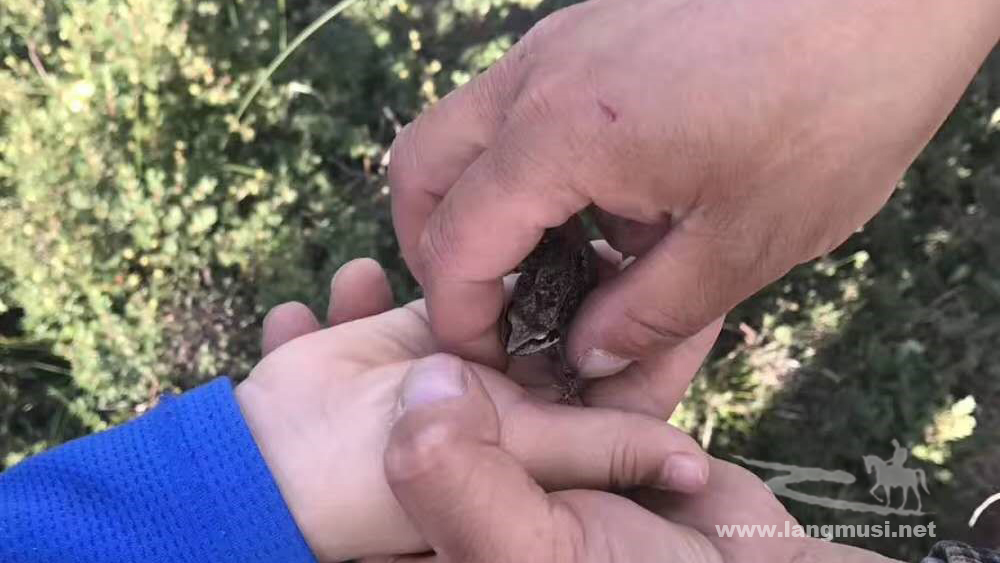 After a long day of searching and photographing, we will drive back to Langmusi town around 6 pm.
You probably want to see more wildlife. So let's go to the east Mountain-Forest area to see what we can discover there. (Click here to check the Forest Day Tour)
Price
| | |
| --- | --- |
| Group Size | Rate per person |
| 1 | 2800yuan |
| 2 | 1500yuan |
| 3 | 1100yuan |
| 4 | 850yuan |
| 5 | 750yuan |
| 6 | 650yuan |
| 7 | 650yuan |
| 8 | 600yuan |
| 9 | 550yuan |
| 10-12 | 500yuan |
Rate include:
Private tour
English speaking guide
Professional binoculars
Vehicle and entrance fees
Breakfast,lunch and fruit
Pick up / drop off from and to your hotel in Langmusi
Tips
We choose the places where wildlife is most common in the area and we try our best to find them, but there is

NO guarantee

that nature will let us see them all.

Very different from Africa,the wildlife here is in a low density and very shy. Most time they only can be found in a far distance and run away quickly.

As we have to try to find the wildlife in a huge area, and the wildlife is really very afraid of human, but get used to the cars. So the safari is more in a car with only a little bit walking.
Which wildlife you may see in this area?
Wildlife can be found all year round, including the Upland Buzzard, Steppe Eagle, Common Kestrel, Saker Falcon, Eurasian Eagle Owl, Little Owl, Bearded Vulture, Himalayan Vulture, Cinereous Vulture, Tibetan Fox, Red Fox,Grey Wolf, Tibetan gazelle and Plateau Pika.
The following species can be found from April to October: Himalayan Marmot, Black-eared Kite, Waterfowls and Waders, such as the Black-necked Crane, Black Stork, Bar-headed Goose, Ruddy Shelduck,Eurasian Coot and Pochards.
The White-tailed Eagle, Hen Harrier and Whooper Swan can be found from November to March.